Battleborn is a free-to-play -or free-to-try as its director prefers to refer to it- multiplayer online FPS with elements of multiplayer online battle arenas (MOBA), developed by Gearbox Software and published by 2K Games for Microsoft Windows, PlayStation 4, and Xbox One, which was initially released worldwide on May 3, 2016 before being made free-to-try/play on 06/06/17. Players select one of several pre-designed characters with different attacks and skills, and participate in either single player, cooperative matches, or competitive matches with other players. During matches, players gain experience to advance their character along the Helix Tree, selecting from one of two new abilities or buffs with each advancement step that allows the player to create a custom loadout for that character for the duration of that match. Furthermore, as the player completes matches, they earn randomized gear that can also be equipped as part of the loadout to provide further buffs and abilities.
Multiplayer Modes
Battleborn's team-based competitive multiplayer action can be experienced by up to 10 players online in 5v5 matches, and includes three distinct multiplayer modes.
Incursion: Teams of heroes must defend their base from waves of AI-controlled minions while working together alongside their own minions to destroy their opponent's base.
Meltdown: Teams of heroes must guide their minions as they march to their death at the center of the map. Points are scored for every minion who throws themselves into the incinerator, and the team with the most points wins.
Capture: Teams of heroes face off in a fast-paced death match and must capture and hold objectives on the map to win.
Face-Off: Battle and exterminate Varelsi to collect their masks and score points, while balancing between helping your team collect masks and preventing the enemy team from doing so. All the while, the Varelsi get tougher including arena boss battles.
Free-to-play Model
The Battleborn Free Trial grants unlimited access (no time limits or level caps) to epic 5v5 multiplayer battles in this Hero Shooter by the creators of Borderlands.
Experience a weekly rotation from 30 of the most unique cast of heroes ever assembled. Love a hero? Permanently unlock and customize your favorites via in-game purchases, or upgrade to the full game to unlock all 25 original launch heroes and the Battleborn PvE story mode, or the Season Pass to unlock all 5 post-launch heroes and story operations.
Battleborn

Screenshots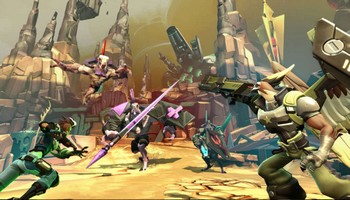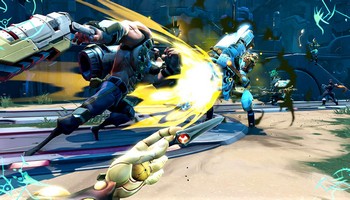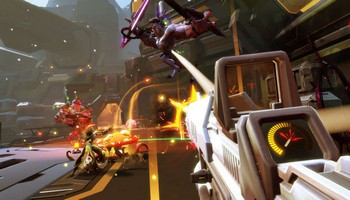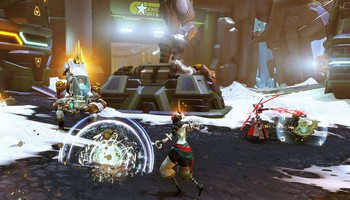 Battleborn

Videos