Battlerite Royale is a 30-player battle royale spinoff of free-to-play arena fighter, Battlerite. The game was released on September 2018 as a paid early access title, and is expected to become free-to-play sometime between Q4 2018 and Q1 2019. Battlerite Royale is played on a map that is about 30 times larger than the normal arena found in Battlerite, with 30 players battling it out in free-for-all or team-based modes. Battlerite Royale has a loot ruh system based on Orbs, which are interactive objects with items, gold, and abilities to loot. There are different types and rarities of orbs, with most being placed around the map from the beginning of the match, while others will spawn during the match.
Game Features
THE MOBA BATTLE ROYALE
Experience the thrilling fusion between a MOBA and skillshot action game. Select one of several Champions each with unique playstyles and abilities, loot for treasures and rise above the competition in a top-down battle royale. Only the best survive to the end!
EXPLORE THE ISLAND
Explore the beautiful and diverse Talon island, a location steeped in lore and mystery. Chase critters and experience a map 30X larger than any Battlerite arena map. Don't worry, you don't have to walk from shore to shore – your trusty mount is coming with you!
USE EVERY ADVANTAGE
Find wild mystery potions, meteor spells, turrets, bear traps and much more to aid you in your fight! Are you the type to keep quiet and hide in a barrel disguise, or would you rather charge into battle with your rocket boots?
Battlerite Royale

Screenshots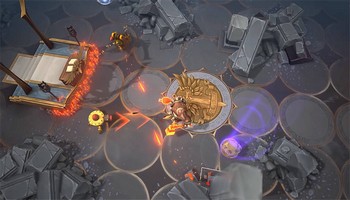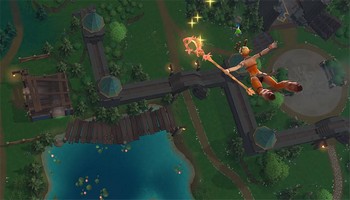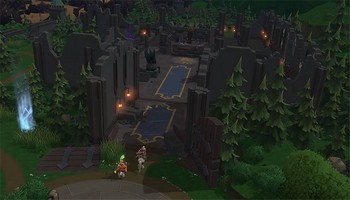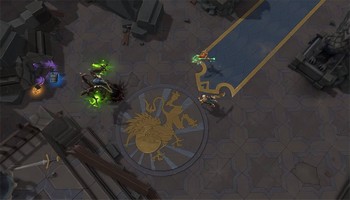 Battlerite Royale

Videos