Battlerite is a free-to-play, action-packed and highly praised team arena brawler, and the spiritual successor to critically acclaimed Bloodline Champions. Playing Battlerite feels like playing an intense MOBA fighter. Experience the unique combination of a top-down shooter with a fast-paced fighting game. Take part in highly competitive, adrenaline-fueled 2v2 and 3v3 battles. Challenge friends and others in a battle of reaction, unleashing the champion within you.
Game Features:
Raw arena action:
Become the greatest of your kind in 10-15 minute explosive battles of reaction. It doesn't matter if you are a veteran or a rookie on a rampage, all champions have the same fighting chance. This is top down brawling in its purest form.
Top-Down Bullet-Time:
Take advantage of the thrilling bullet time system, allowing you to re-think your next decision after every take-down. Drift through the memories of your favorite action movies whilst ducking deadly attacks in slow-motion.
Battlerites:
Choose ancient rites at the beginning of each round to customize your abilities and counter your opponents. Outplay your enemies using strategic decisions as the match progresses.
Level up your game:
Progress through the Leagues using the Battlerite ranking system. Take your play seriously and compete with others to achieve greatness in the arena. With regular community tournaments, there are even more reasons to level up your skills.
You can also show off your biggest plays in the replay feature, The Odeum!
Earn Rewards:
Level up your champion and progress through your quests to earn chests. Chest contain awesome cosmetics for you to customize your account in a variety of ways. Choose the style of your outfit, weapon, victory stance and more.
Account Customization:
Show off your skills in style. From weapons to victory stances, there's a huge variety of cosmetic customizations to make you stand out from the crowd.
Battlerite

Screenshots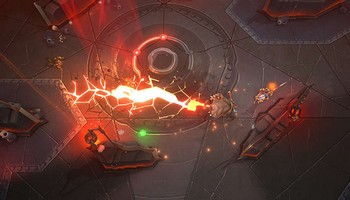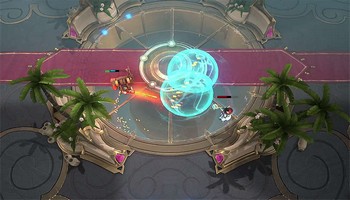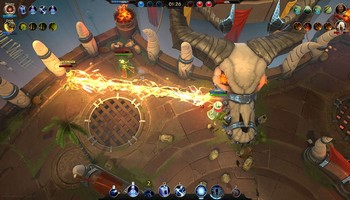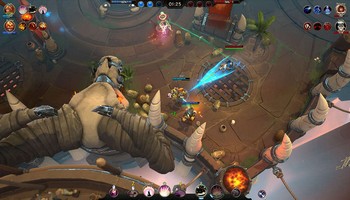 Battlerite

Videos