Battlestar Galactica Online is a browser-based Massively Multiplayer Online Game based on the 2004 television series Battlestar Galactica. Battlestar Galactica Online is a flight combat game set in space in which players takes the role of a pilot in the Battlestar Galactica universe. There are also stationary game features such as Outposts and Platforms which can be targeted. There is no way to win the game. Players achieve success through the leaderboard, individual victories and 'leveling up'. A player can select either the Colonial (human) or Cylon side upon registration after which the player is locked into that side. After this a player plays through a standard tutorial, during which the plot of the game is shown. After completing the tutorial a player can enter 'Battlespace' in which other players are operating.
Features
Classic Factions | Join the Colonials or the Cylons in an epic struggle for survival.
Browser 3D Action | No downloads, no installs, just launch the game directly in your web browser.
Quests and PvP | Dive right in to combat in open space PvP, or take on quests in support of the war effort.
Space Combat | Jump into the cockpit of famed Colonial ships (Viper, Raptor, Scythe, Halberd, and more), and those of the Cylon fleet (Raider, Heavy Raider, Spectre, Wraith, and more).
Battlestar Galactica Online

Screenshots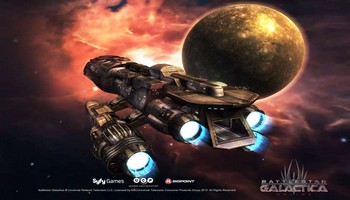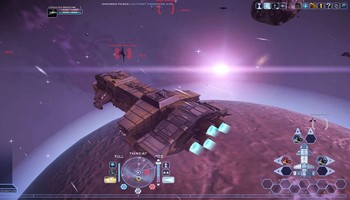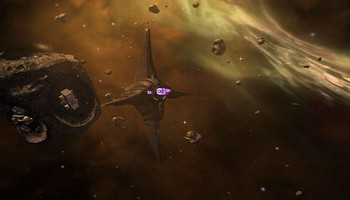 Battlestar Galactica Online

Videos