Beneath a Steel Sky is a highly acclaimed adventure game by Revolution Software Ltd that is free now for PC (available DRM-free on GOG, or with DRM through Steam), and was also published on mobile devices albeit as a paid version. It is "the cult classic widely considered to be one of the best adventure games ever written". After being brutally abducted from his village in the wasteland, his village obliterated, and his kinfolk butchered, Robert Foster escapes a helicopter crash and finds himself alone save for the circuit board of his best friend, Joey, the AI he built as a child. Foster soon resurrects Joey and together they find themselves in Union City, where oppressed citizens live and work in soaring tower blocks, under the strict control of a brutal, fascist, AI dictatorship – whilst the corrupt, covetous and rich live below, shielded from the choking pollution.
In the melting pot of Union City, a not so impossible future, mankind's worse nightmares are waiting to emerge from beneath the steel sky. It's Man against Man. Man against Machine. Man against Time.
Strangers in a strange land, Foster and Joey must survive long enough to discover the sinister truth behind his abduction – why they specifically came for him – and defeat the evil before it's too late. It's a terrifying threat that only you can liberate… Maybe.
Featuring Revolution's Software innovative Virtual Theatre system, Beneath a Steel Sky is a gripping cyberpunk science fiction point and click adventure game. Art directed by award-winning comic book artist Dave Gibbons (Watchmen), Beneath a Steel Sky is widely considered as one of the best point and click adventures ever written.
Beneath a Steel Sky

Screenshots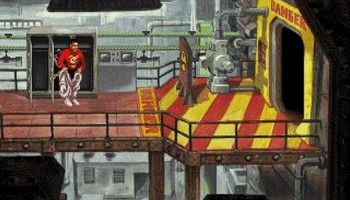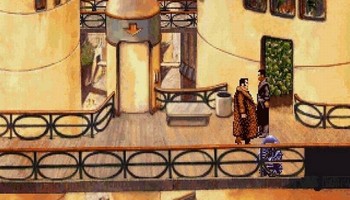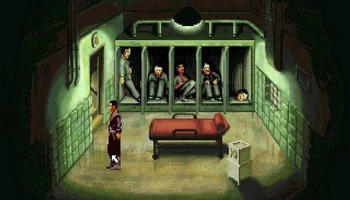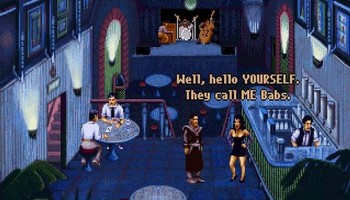 Beneath a Steel Sky

Videos