Big Head Bash is (or was) a free-to-play browser-based 3D platform shooting game, combining heated PvP death match battles and collectible elements that will feature licensed goods from popular comics, music, movies and even alternative fashion. The game features several massively multiplayer game modes as well as a 1vs1 mode. Extensive customization offered with in-game currency earned through various challenges, kill rewards and daily quests. The combat is fast-paced, the maps are varied and the fun is there to be grasped in a minute.
Game Modes
Team deathMatch: get highest score with your team before time runs out or reach the count limit first. 1 kill equals 1 point.
Capture Point: There are 3 neutral flags on the map. Stand next to them and raise your team's flag for the longest possible time.
Climber: a (prototype) mode where you race against the clock to get to the end before anyone else.
Hot Potato: a (prototype) mode where two players fight vs each other. In this mode you must finish as the hot potato meaning you would have made the last kill and managed to stay so until the end.
Game Features
Virtual Toy Store: Duke it out with your favorite toys in a zany, frantic, and fast-paced battle!
Play Your Way: Tons of multiplayer modes for matches of up to 8v8 combat-hungry toys!
Weapons Galore: Wield shotguns, rocket launchers and crazy things like Pepper Grinders!
Fast and Furious Shooter: Big Head Bash is all about quick movement, fast kills and satisfying explosions.
BigHead Bash

Screenshots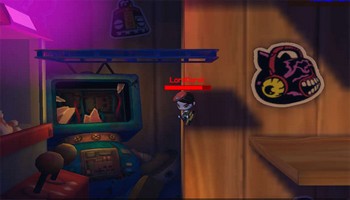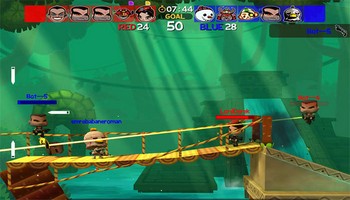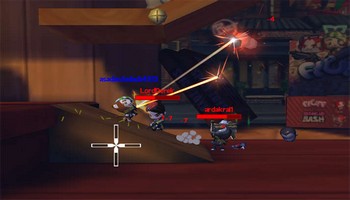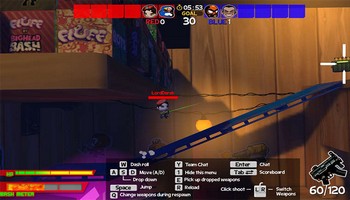 BigHead Bash

Videos