Bio Menace is a (now free) sci-fi platform shooter by Apogee Software (3D Realms) that used to be very popular when it was first released in 1993! Join top CIA tough guy, Snake Logan as he battles for his life against ferocious monsters created by an evil and twisted mastermind. Your mission is to defeat whoever is unleashing the hordes of mutants which threaten to take over the world. You will travel across the world, rescuing hostages, defeating monsters and isposing of vile henchmen. Along the way, you will find several different weapons, special bonuses, big boss creatures and secret areas. Snake Logan is a weapons expert, and uses several throughout the game, including a high-powered machine gun and grenades.
Game Features
Groundbreaking: Developed using a game engine developed by Id Software, designers of Quake.
A Delight to Fight: Fantastically-animated creatures to kill, menacing robotic enemies to outwit and big boss creatures to battle!
Nukem 'n' Dukem: Non-stop, Duke Nukem-style, kick-'em-in-the-butt, shoot-everything action!
Secret Weapon: An arsenal weapons at your disposal – plus four secret weapons and maneuvers.
Save Your City:: Three skill levels, joystick support, game saves, hidden areas and more.
Controller Support: Partial Xbox 360 Controller support.
Bio Menace

Screenshots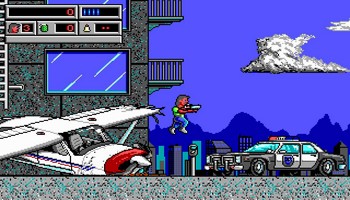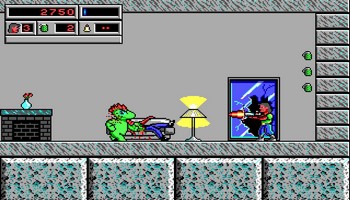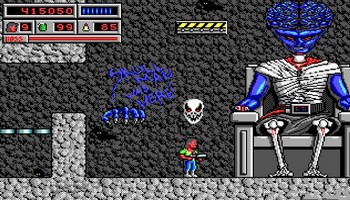 Bio Menace

Videos