Blacklight: Retribution is a free-to-play multiplayer FPS game (MOFPS) wrapped into a semi futuristic theme. The game puts emphasis on loadout management, from the deep customization in designing your firearms, to the equipment you carry and the in-match bonuses you can unlock. There is a Hyper Reality Visor (HRV) that allows you to look through walls and spot enemies, providing an extra dimension to the gameplay. A special zombie coop mode was added in which your team has to survive 10 waves of enemies, including civilians infected by the SIV virus and the highly-armed soldiers of The Order. And rather than waiting unexposed to waves behind walls and barricades, here you'll actually have to sprint through the map to complete objectives and unlock more ammunition.
Game features
Hardsuits: Use a variety of upgrades in each match, including calling in the hulking Hardsuit mech. Powerful but slow, this armored suit packs a one-shot, one-kill railgun and a high velocity minigun to clear rooms… fast.
Hyper Reality Vision: HRV Technology allows Agents to scout their enemies through the walls, pinpoint vital mission objectives, or locate weak points in an enemy Hardsuit.
Weapon Depots: Scattered across the battlefield are Weapon Depots that supply your team with additional ammo, heavier weapons such as a Rocket Launcher, or provide the ability to call down airstrikes and Hardsuits.
Free to Play! – Blacklight: is a fully Free-to-Play shooter. Earn Game Points (GP) after every match and use them to unlock various armor and weaponry for your Agent in game.
Customize Your Loadout: An Agent's gun is their livelihood. Choose from 1000 different gun combinations by modifying your receivers with customizable Stock, Muzzle, Barrel, Magazine, and Scope, Camo, and Weapon Tags.
Protect Yourself: Whether your play style is run and gun, or survivability, or long range sniping the choice is yours to make in fully customizing your armor loadout.
Level Progression: Gain experience and levels through combat to unlock access to additional weapons, armor, and equipment.
Tons of Game Modes and Maps: Combat is engaged on a number of different 7 different game modes across 9 beautifully detailed maps. Game modes includes classics such Team Death Match, Domination, Capture the Flag, and Kill Confirmed while introducing new favorites likes Netwar.
Private Servers: Want to scrim with your clan mates? Challenge someone 1vs1? The private server option allows Agents to set up their own password protected server away from the pesky trolls.
Spectator Mode: Learn tips and tricks from the top players in Spectator mode, or simply enjoy the chaos from the best seat in the house.
Free-to-Play Features
Blacklight: Retribution is free-to-play and free-to-win. You can earn some in-game points that can be used to unlock heavy weapons, such as grenade launchers, flamethrowers or nano-swords, just by playing. This currency can also be used to call in the hardsuits with their huge firepower and heavy armor. The pay-to-win aspect is relevant only if you consider the inequalities in the speed of progression among players as purchasing these in-game points will help to unlock weapons, gear, and gun parts faster. But as with much of the FPS games, skills count for much in the outcomes, and since most weapons are all equally balanced and useful in Blacklight, the inequality is rather based on variety and less on progression time. The standard assault rifle that everyone player gets, for example, is one of the most used weapons in the game.
Blacklight: Retribution

Screenshots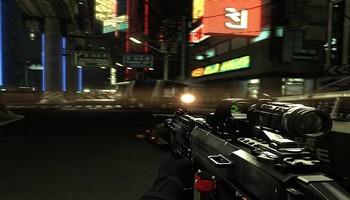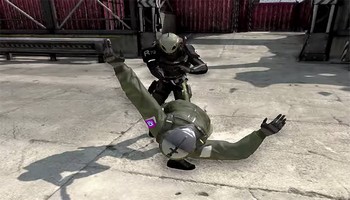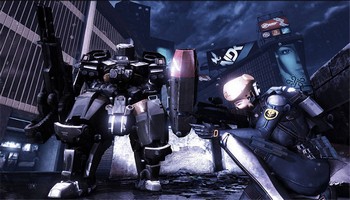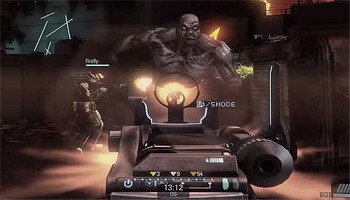 Blacklight: Retribution

Videos
trailer
gameplay
gameplay 2