Blockade 3D is a free-to-play MMOFPS set in an editable procedural cubic world, currently available in free early access. A large arsenal of weapons is available albeit not all being free, 4 teams at the same time can compete on a single map with up to 32 players through a large number of game modes. Blockade 3D comes to set foot in the world of f2p cubic shooters, similar to such titles as Brick-force and Blockpost, which allow environment editing and destruction.
Game Features
– Kind of MMOish: 4 teams of 8 players = 32 players at the same time
– Game modes: last-man-standing against zombies in Zombie-Mode, or massive tank battle in Tanks Mode.
– Editable/Destructible: You can either build parts of the environment or destroy it with your guns and gear.
– Worldwide ranking system: get into the competitive aspect of the game with a world ranking system.
– Build your own map: in this mode, create the map you desire for team battles.
Free-2-play Model
Blockade 3D is based on micro-transactions and offers restrictive use of gears, weapons and accessories. The game has suffered greatly from negative reviews due to relatively expensive items available at the store only. This has led many people to call this game a P2W game. Most of the guns in the shop can only be purchased with real money, like the rocket launchers that can destroy multiple blocks at a time. Some items may cost from 50 cents to 1 dollar.
The pay-to-win aspect is not just limited to guns. Accessories like helmets or special skins or boosts can also give you tactical advantages on the battle ground. A temporary premium boost priced 2 dollars will give you twice the amount of xp gained, a temporary weapon, and twice the amount of blocks, over a limited period of 7 days.
Considering the slow and tedious leveling up, as perceived by players, Blockade 3D has caused much frustration among many of those who seek quick stability and control over skills and other players.
Yet Blockade offers complete freedom of fun as you are not charged for playing timelessly.
Blockade 3D

Screenshots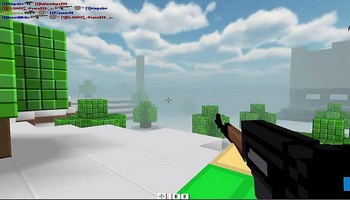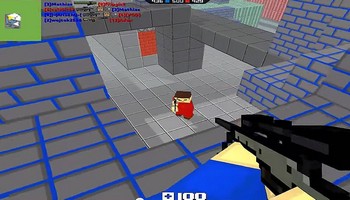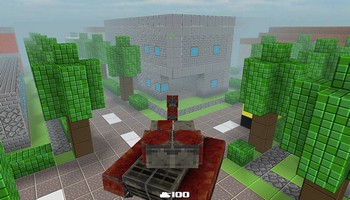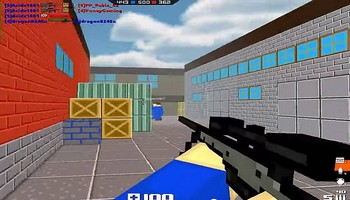 Blockade 3D

Videos