Blood and Jade
is a free-to-play 2.5D MMORPG with Fantasy adventure. Ride into battle with a Goddess, uncover ancient conspiracies, become a master of martial arts, and unify ancient China — all in one epic MMORPG. Start from humble origins, climbing up into glory, fame and fortune. Master the arts of combat and strategy while recruiting divine Goddesses to flock by your side. Navigate the treacherous waters of court politics, gather sacred relics, and overcome obstacles in your path to unify the kingdom – History is waiting to be written by your hand…!
Game Features
Booths: Booths can be set up anywhere allowing you to sell or buy from others throughout the world of Blood and Jade. To set up a booth, just click on the Booth button in the Backpack panel [hotkey B]. Upon opening up the Booth panel you'll be able to search for other player's booths or set up your own by clicking on the My Booth tab. Click "Sell Wares" to view sellable items from your Backpack. Click an item to bring up the Sell panel, here you may set a Copper, Gold, or combination price. Now click Sell to put your item on sale in your Booth and allow it to show up in searches.
Combos: For every monster you kill, you will gain +1 Combo. For every Combo, you will receive a temporary ATK buff. The higher your Combo, the more powerful your buff will with every 10 Combos yielding an instant kill (excluding elites and BOSSes). The combo counter is limited to 10,000.
Daily Quests: You may begin daily quests upon reaching level 30. There are a total of 20 rounds of daily quests, each with rich rewards of EXP, Copper and Chi. Complete all 20 rounds within 24 hours to receive bonus rewards. If all daily quests are not complete within 24 hours, they are reset. You may check Daily Quests by opening the Quest interface (Hotkey: L) and selecting the Daily Quests tab. Daily Quest difficulty and rewards are determined by a 5 star system; the more stars, the more difficult and better the rewards will be.
Dungeons: Party up and challenge the various dungeons that Blood and Jade has to offer! Each dungeon corresponds to a different map, with 10 different checkpoints that are opened in dungeons as you progressively complete the main quest. All dungeons have a timer in which the dungeon must be completed by. Finish off the BOSSes that are waiting for you within the time limit and be handsomely rewarded.
Expedition Quests: Upon completing level 20 of the main quest, you may begin Expedition Quests. You may use Expedition Scrolls to go on Expedition Quests and receive a variety of rewards. There are 5 types of Expedition Scrolls: EXP, Copper, Chi, Epic Equipment, and Legendary Equipment. Use a scroll to receive an Expedition Quest corresponding to your level. EXP, Copper, and Chi Scrolls will yield the corresponding rewards. Epic and Legendary Scrolls require you to kill certain Elite and BOSSes, however you will receive EXP and Copper in addition to equipment.
Multi-player Party: Party up with fellow friends and guild mates to receive special party bonuses. Parties can consist of up to 4 players. For every person in the party, there is an EXP bonus of 10% (with a maximum of 30%), and a character Max HP bonus of 2 (with a maximum of 6%). If party members are too far away from each other, party bonuses will be lost.
Blood and Jade

Screenshots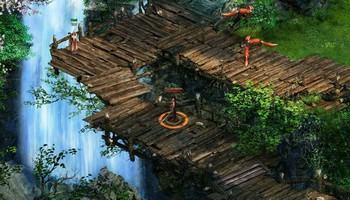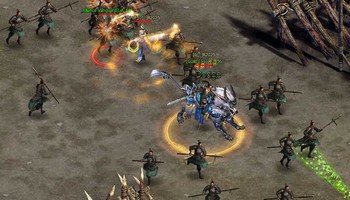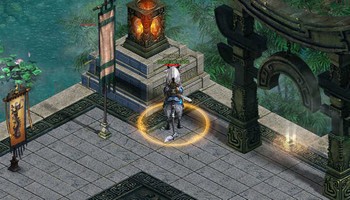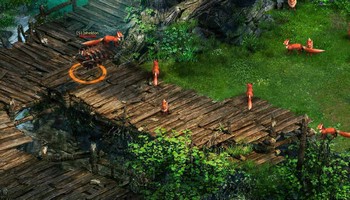 Blood and Jade

Videos