Blood of Heroes is a free-to-play PVP melee fighting game (for PC – now in open beta – and Consoles*) featuring glorious warriors with unique and distinct weapons and abilities. Every player will find the right hero who suits their playstyle, whether they want to focus on their own killing sprees or help their teammates survive through cunning tactics, magic, or pure power. The game features both duel and team game modes including Brawl (3vs3 team deathmatch) and Domination (tug-of-war conflict between two teams of 5 players each).
*Vizor Games is working hard to bring Blood of Heroes onto PlayStation 4, PlayStation 5, Xbox One, and Xbox Series X in the foreseeable future.
Game Features
▶ HEROES OF ALL KINDS: Bring your heroes' diverse fighting styles, weapons, and abilities into battle and adjust their performance to your taste.
▶ TEAM ACTION: Gather a resolute team that will always have your back while you hack at the enemies.
▶ WICKEDLY CHALLENGING: Test your skills by mastering challenging combat mechanics on rapidly evolving battlefields.
▶ CUSTOMIZABLE DUEL ARENAS: Add deep chasms and change the number of levels at your arena to finish the enemy off with a good kick or a plunging attack.
▶ VISUAL FINESSE: Engross yourself in a thoroughly crafted game universe with a highly detailed visual ambience.
Game Modes
▶ Duel: Ultimate skill challenge, with no luck, no mercy, and no teammates to rely on. Duels take place in players' personal arenas that can be improved and customized with resources earned in battles.
▶ Brawl: Unforgiving 3vs3 team deathmatch, where team synergy often overshadows and outplays the personal skill of single warriors
▶ Domination: Epic tug-of-war conflict between two teams of 5 players each. Only the ones who excel at keeping the fragile balance between blind rage and tactical thinking will claim victory.
Blood of Heroes

Screenshots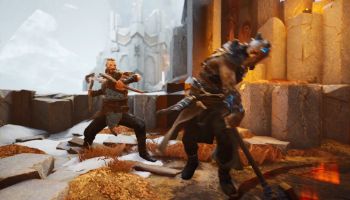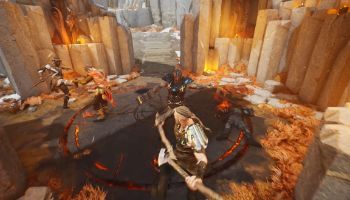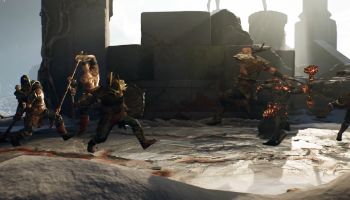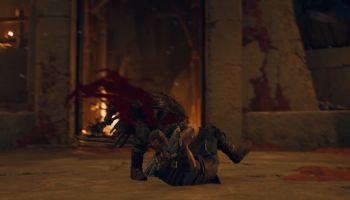 Blood of Heroes

Videos