Bombergrounds is a free-to-play action-packed multiplayer Battle Royale game developed by Gigantic Duck for Windows, Mac, iOS and Android, inspired by the classic retro bomber-games and set in a cute but deadly world where animals (playable characters) reign and compete against each other. At launch, focus is directed toward the Battle Royale part of the game – a game mode which will support up to 25 players at once, battling it out on a large map that shrinks over time.
Game Plot
In this cute yet deadly world, animals are fighting over their chance to reign over the land! However, only one animal may rule them all… Experience this chaotic, fast-paced, and action-packed world by placing down bombs, blowing up crates, collecting power-ups, and eliminating your opponents while trying to remain the last one standing. Do you have what it takes to become the leader of this land?
Gameplay
– Place down bombs to blow up crates and trees
– Gather power-ups to become bigger, faster, stronger
– Push bombs by swinging your bat to send them flying toward your opponents
– Charge up your bat and swing it at other players to stun them!
– Max out on power and roam the map to create mass destruction and become the kill leader!
– Be the last one standing for that sweet Victory Royale
Game Features
– Up to 25 people per match
– A large map that shrinks over time
– Friends list and chat
– Team up with friends to assure you all get placed in the same match
– Customize your character, bombs, bat, face, and emojis – with more to come every season!
– Mobile, controller, and cross-platform (crossplay) support
Free-to-play Model
They are planning on having two different ways of obtaining the game. The first is Founders Packs (containing bonuses), and the second is the full Free to Play version that anyone can just download and enjoy.
Once the Free to Play version is deployed, they're planning on introducing an honest, non obtrusive payment model based on cosmetic items to the game where players can customize their characters to fit their personalities.
Bombergrounds

Screenshots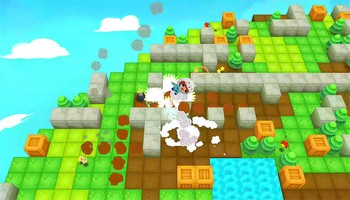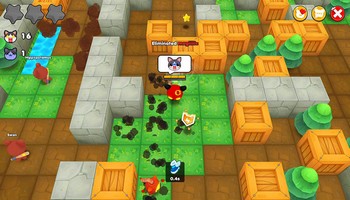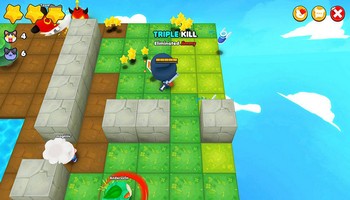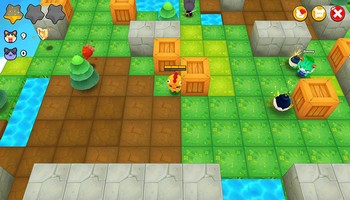 Bombergrounds

Videos