Bombergrounds is a free-to-play* action-packed multiplayer Battle Royale game developed by Gigantic Duck for PC (Windows/Mac) and mobile (iOS/Android), inspired by the classic retro bomber-games and set in a cute but deadly world where animals (playable characters) reign and compete against each other. At launch, focus is directed toward the Battle Royale part of the game – a game mode which will support up to 25 players at once, battling it out on a large map that shrinks over time. On October 05, 2022 a major update was released which added much new content and changed much of the game's mechanics, including new Game Modes, Maps, Ranks, a Bomber Pass, Animal Abilities & Progression system, fully upgraded visuals, a new Monetization System, and more.
Game Plot
In this cute yet deadly world, animals are fighting over their chance to reign over the land! However, only one animal may rule them all… Experience this chaotic, fast-paced, and action-packed world by placing down bombs, blowing up crates, collecting power-ups, and eliminating your opponents while trying to remain the last one standing. Do you have what it takes to become the leader of this land?
Gameplay
– Place down bombs to blow up crates and trees
– Gather power-ups to become bigger, faster, stronger
– Push bombs by swinging your bat to send them flying toward your opponents
– Charge up your bat and swing it at other players to stun them!
– Max out on power and roam the map to create mass destruction and become the kill leader!
– Be the last one standing for that sweet Victory Royale
Game Features
Prior to Reborn
– Up to 25 people per match
– A large map that shrinks over time
– Friends list and chat
– Team up with friends to assure you all get placed in the same match
– Customize your character, bombs, bat, face, and emojis – with more to come every season!
– Mobile, controller, and cross-platform (crossplay) support
Reborn additions
– 4 New Game Modes (Duck Grab, Battle Royale, Duel, Team Fight) and 12 New Maps
– 28 New Ranks
– Trophy Road
– Bomber Pass
– Unique Animal Abilities & Progression system
– Fully upgraded visuals including all 70+ Skin Sets we've introduced in the game.
– New Visuals (Animations, Textures, Models)
– New Monetization System
– Localization System
– Creator Boost Support
Free-to-play Model
*Once the Free to Play version was deployed, an honest, non obtrusive payment model based on cosmetic items only was introduced whereby players could just customize their characters to fit their personalities.
However, since the Bombergrounds "Reborn" update released on October 06, 2022 many players have reported that P2W mechanics and other features have been implemented, which undermine the original game's success, to some extent.
Bombergrounds

Screenshots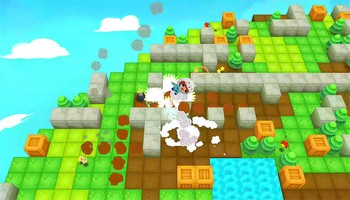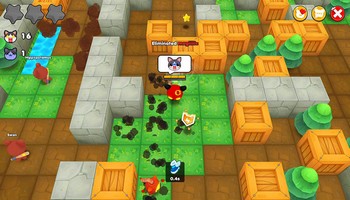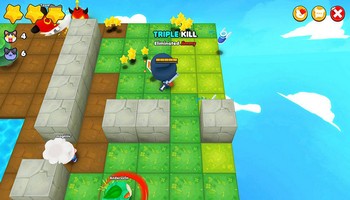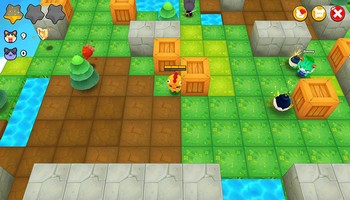 Bombergrounds

Videos