Call of Dragons is a free to play MMO RTS (real-time strategy) game for PC (Windows) ad mobile (Android,iOS) developed by Farlight Games, the creators of mobile game Rise of Kingdoms. Capture behemoths to fight. Use hero skills with allies. Deploy flying units over 3D terrain as you engage in huge wars. Fight alongside your allies to defeat powerful Behemoths, then summon them in PvP battles as your secret weapon. Command flying legions to traverse mountains and rivers, and unleash powerful combat skills to lead your allies to victory in huge-scale fantasy warfare. Recruit Elven maidens, mighty Orcs, powerful frost mages, and countless other magical heroes.
Game Features
【Hunt and Tame Behemoths】
The land of Tamaris is infested with Behemoths—giant ancient beasts like Hydras, Thunder Rocs, and mighty and terrifying Dragons. Stand shoulder to shoulder with your allies to bring them to heel, then train them to become your secret weapon. Then, in your hour of need, deploy Behemoths to crush your enemies!
【Heal Units for Free】
Wounded units can be healed automatically without consuming any resources. Wage war, challenge other players, and fight to your heart's content! Enjoy the thrill of the battlefield without worrying about your stockpiles. Your path to conquest begins now!
【Countless Fantastic Creatures】
The land of Tamaris is filled with many fantastic races: noble Elves, mighty Orcs, wily Satyrs, wise Treants, majestic Forest Eagles and otherworldly Celestials. Each of these races can join your forces and lead them to victory. Meanwhile, Hydras, Giant Bears, Thunder Rocs and other terrifying creatures lie in wait…
【Powerful Hero Skills】
Assign mighty heroes to lead your forces, and train them up to use powerful abilities that allow them to turn invisible, charge across the battlefield in an instant, or unleash devastating AoE attacks! Master the battlefield, then strike at a critical moment to turn the tide of battle and claim victory!
【3D Terrain & Flying Legions】
Take advantage of rich and varied 3D terrain to carry out rapid assaults, defend your position, and unleash air raids to crush the enemy with strategy. Deploy flying legions across canyons, deserts, rivers, and mountains to deliver a devastating blow!
【Expand, Exploit, Explore, & Exterminate】
The prosperity of the kingdom is in your hands. Upgrade buildings and technologies, train troops, gather resources, expand your territory, and prove that you are worthy to rule Tamaris!
【Every Unit Matters】
Fight as a team! Whether you're charging the front lines, maintaining vital roads, or building defensive barricades, everyone can play their part to run the battlefield like a well-oiled machine—your victory depends on it!
Call of Dragons

Screenshots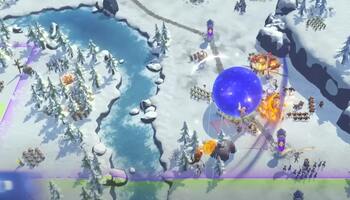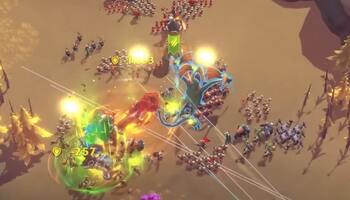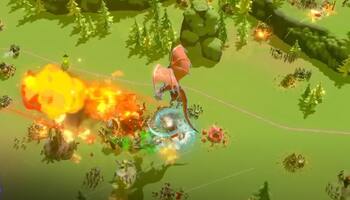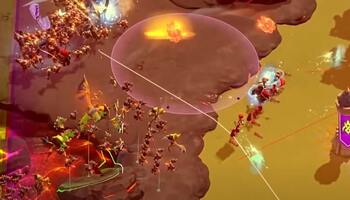 Call of Dragons

Videos