Challenge of the Tentacle is a free point and click escape room adventure fangame for PC (Windows/Linux) by indie developer Amir Matouk, inspired by Maniac Mansion, Day of the Tentacle and Maniac Mansion Mania. The game consists in solving challenging puzzles in order for a renowned physicist and chemist to escape a room where he is being locked by Purple Tentacle. The game is played like any point & click adventure game, and it even contains references to all such adventure games by LucasArts.
Game Features
▶ Inspired by Maniac Mansion, Day of the Tentacle and Maniac Mansion Mania.
▶ Humorous game that combines point and click adventures with escape room tasks.
▶ With many allusions to all adventures by LucasArts.
▶ Various types of puzzles, from classic inventory usage to brain teasers.
▶ You will find out the result of your performance at the end of the game: very good, good, satisfactory or bad.
Game Plot
On a beautiful morning with chirping birds and sunshine, it seems a new beautiful day begins for the whole world. But no one knows that a catastrophe could happen that day. An evil, tyrannical, purple tentacle wants to take over the world. On this seemingly wonderful morning, our well-known protagonist, Bernard, renowned physicist and chemist, wakes up muddled. He still doesn't know that on this day he has to prove that he is a genius and has not, like so many others, studied in vain. But he's starting to remember the Purple Tentacle's visit and their argument about world domination, which ended with a cup of tea, his heavy, drooping eyelids and Purple Tentacle's malicious grin.
He is locked in his bedroom with many puzzles provided by Purple Tentacle to challenge and prevent him.
Help Bernard to solve these challenging puzzles, because with each solved puzzle he gets a little closer to the key that opens the door and thus also to the means created in his laboratory with which he can save the world from conquest. Solve logical, amusing and motivating puzzles that challenge not only Bernard, but YOU as well.
Challenge of the Tentacle

Screenshots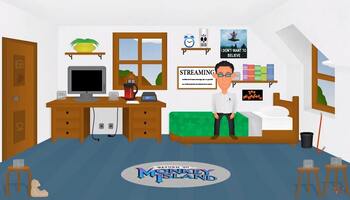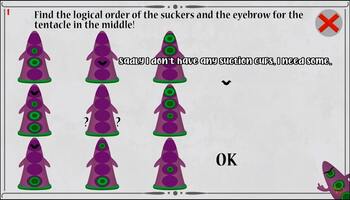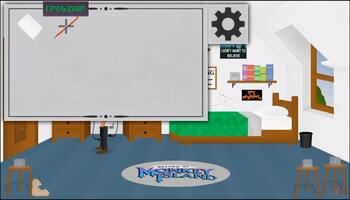 Challenge of the Tentacle

Videos