Clicker Heroes is (somehow) an addictive and casual, but fun, little free-to-play game with RPG elements, that has managed to spark many positive reviews, as a mere no-point-but-click flash game. You start out by clicking on the monsters to kill them before getting their gold. Spend that gold on hiring new heroes and on more damage. The more damage you deal, the more gold you will get. Feel the power as you grow exponentially and become the greatest ever mouse clicker.
Game Features
Heroes: Hire 35 unique heroes to help you do damage without having to click! Meet legendary figures from myth and legend, such as Athena, Amenhotep, King Midas, and more! They will all lend their sword to your cause, for a cost. These guys' damage per second makes your MMO characters look like kindergarteners. Spend your hard-earned loot on upgrading them to gain special powers to aid you in getting even more gold.
Monsters: Click your way to defeat powerful monsters. Fight over 100 different monsters, all beautifully drawn and animated. Watch out for the bosses.
Idle Gold: Need to do the laundry? Give the puppy a shower? No worries! Your heroes will farm monsters and automatically collect the gold while you're gone, even when the game is closed. But don't forget to come back and spend all that sweet gold on new heroes and upgrades.
Clicker Heroes

Screenshots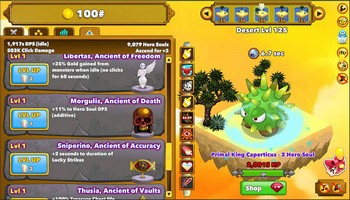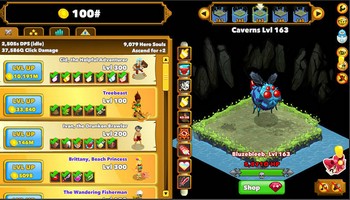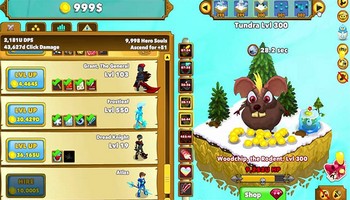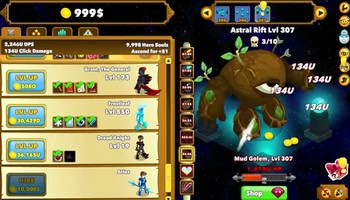 Clicker Heroes

Videos