CloudNine is a Free to Play anime-styled and fantasy-filled MMORPG with many epic adventures to share with friends or solo. Pick between two different nations, build your own characters, and hop onto the fun adventure that awaits you. Cloud Nine is well known in worldwide by the name of Holic2. What makes this game stand out is the vast array of possibilities brought to you by the developers in terms of hero customization and gameplay user choice.
Game Features
– Monster Card Collection & Monster Taming Systems: Monsters in Cloud Nine provide players with monster cards which can be registered in a monster collection book. When players collect the various cards in the game, they get authorized to obtain various monster taming items from a certain shop. Tamed monsters will support players as a pet with extra attacks and special skills.
– Monster Transformation & PK (Player Kill) System: Cloud Nine provides a monster transformation system to players. Items that let players transform into monsters can be obtained by certain enemies.
– Pet System: Cloud Nine pets fight alongside players on the battle field and depending on their item setting they can use unique skills. Pets that have been named by their master will obey and level up like players during battle. There are various types of pets such as Animal type, Human type, Beast type, Prankster type, Monster type, and Special type.
– Crafting System: In Cloud Nine, various materials will be obtained from looting monsters, mining, fishing, and gathering. All the materials can be used to craft various special items. There are three different types of unique crafting: gem crafting, metal crafting, and medicine crafting.
– Mounts – Monster Riding: There are many kinds of mounts in Cloud Nine: Unicorn, Dragon, Big Fat Kitty, Wolf and Bouncy Horse, Etc. Choose what you like and these mounts can be used as transportation, also they will absorb some of the damage that players receive from enemies and increase the possibility of surviving in battle.
– Class Switch – Class Revolving: In Cloud Nine, a character may choose another class which is called their sub-class. Also, sub-class skills will affect the main class skill tree and main and sub classes later share certain skills. Unlike its predecessor, in which players could change their sub-class, Cloud Nine players may only select their sub-class once.
– Another Transportation – Human Cannon: Cloud Nine uses Human Cannons for long distance transportation. Hopping into the cannon will shoot players to where ever they want to go! Don't worry about landing, characters are stronger than steel!
– Delivery, Auction, and Economy System: With the Personal Shop, Auction House, Quick Delivery, Storage, and Trade System, Users may trade or purchase any item in the world of Cloud Nine easily
– Another Type of Transportation – Human Cannon: Cloud Nine uses Human Cannons for long distance transportation. Hop in to the cannon and it will shoot you to where you want to go!
CloudNine

Screenshots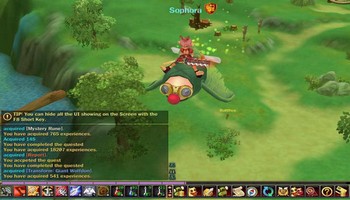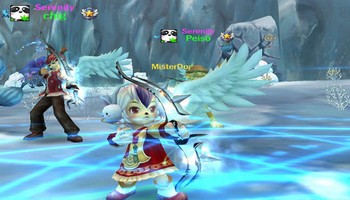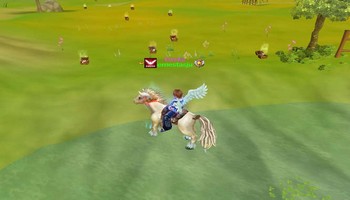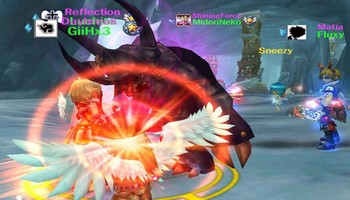 CloudNine

Videos