Call of Duty: Warzone (now Warzone 2) was a free-to-play* MMO FPS (first-person shooter) developed by Infinity Ward and published by Activision for PC and console (PS4 & Xbox One). Warzone is made using the Call of Duty: Modern Warfare game engine and is Activision's take on the F2P Battle Royale genre. At launch, the game features two game modes (Battle Royale + Plunder), a wide variety of ground and air vehicles (ATVs, Rovers, SUVs, Cargo Trucks and Helicopters) and some unique features, like conditional battle redeployment (the Gulag).
Game Modes
Battle Royale: Fight for survival in a massive arena of up to 150 players. Loot up and defeat opponents to get cash for equipment, field upgrades, and more. Fulfill contracts spread throughout the map to gain an advantage over your enemies. Claw your way back from defeat and return to the action by surviving a 1v1 in the Gulag.
Plunder:: Drop into a race to collect the most in-match cash by taking out opponents, completing Contracts, and holding key locations. Infinite respawns means get out there, take risks, and win big.
Game Vehicles
ATV: two seater, provides minimal protection, good at offroading, fast.
Tactical Rover: four seater, provides minimal protection, solidly fast, solid at off-roading.
SUV: four seater, provides good protection, medium speed, not ideal for off-roading.
Cargo Truck: holds the squad plus equipment, excellent protection, not for off-roading, slowest.
Helicopter: four seater, decent coverage, flies.
Call of Duty: Warzone

Screenshots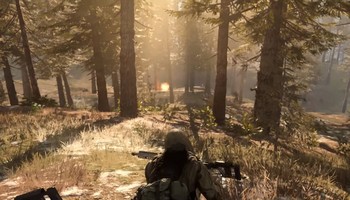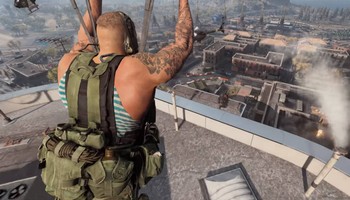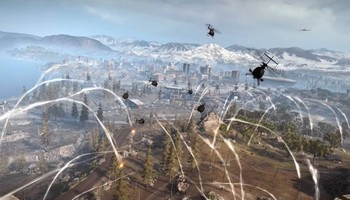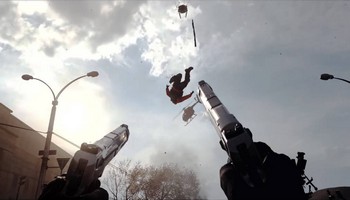 Call of Duty: Warzone

Videos