Combat Arms is a multiplayer game, free-to-play modern first-person shooter with over 5 million players and the world's largest online arsenal. Combat Arms excels by offering players a variety of combat styles and game maps, complete with eye-catching graphics, customized characters, and more. Combat Arms also features a high level of socialization with its Buddy Lists, Community Support, In-game Clan System and more. This essential mix of elements represents a truly unique offering in the world of first-person shooters: a dynamic, ever-evolving game that encourages both friendly competition and individual expression.
Game Features
Character Customization: If you forget to bring it with you onto the battlefield, you've only got yourself to blame! Over 100 real world guns, from assault rifles, SMGs, to shotguns, are all at your soldier's disposal, along with secondary weapons such as different grenades, LAW rockets, and mines. In addition to weapons, your soldier can be tricked out with various camouflages, helmets, vests, and cosmetic items such as berets, bandanas and sunglasses. Every month new items will be added that can give you a new tactical advantage on the battlefield – so keep your eyes out for them!
Modifiable Weapons: All weapons can be additionally outfitted with attachments such as silencers, scopes, and extended magazines. Custom tailor your gun according to the needs of your mission!
Clan System: Just because you're a soldier of fortune doesn't mean you have to go it alone! All the tools you'll need to build a top squad are at your disposal in-game, from managing applicants to putting up notices for your members. You'll also be able to easily find matches with other player clans through our Clan Match system, and battle to become the top mercenary outfit!
Constant Content Updates and Events: COMBAT ARMS is a live, constantly evolving game. Every month will bring new weapons and gear, new game modes, and new maps. Even after the game launches, we'll be listening to player feedback on what new content you'd like us to add. We'll also be hosting live events where you can win in-game items and other offline prizes.
Free to Play: Best of all, COMBAT ARMS is Free to Play. What does this mean? It means you'll never have to pay a cent unless you want to. What you get at game launch will always be available for free, and new free content will be added as well!
Combat Arms

Screenshots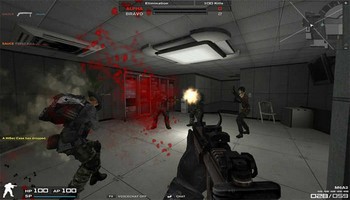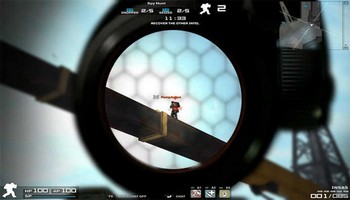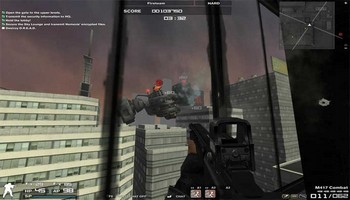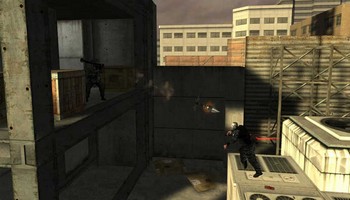 Combat Arms

Videos
trailer
trailer 2
gameplay
gameplay 2
gameplay 3