Combat Master is a free to play*, fast-paced multiplayer FPS (first-person shooter) by Alfa Bravo Inc for PC (Windows, Mac) and mobile (iOS, Android). The game features special moves such as parkour jumps, slides and climbs, and has no auto-fire, no lootboxes nor any money-pulling mechanics. It boasts extensive optimization options for low-end and top-tier devices and delivers high performance on low-end hardware (including lightning-speed loading time). It can be played online or "offline" in LAN.
Game Features
▶ High Performance:
– Lightning-speed loading time, get to action in seconds!
– Optimization for low-end and top-tier devices with various settings available for customization.
– Dedicated regional servers, low ping and optimized traffic usage.
▶ Free, fair and square:
– No auto-fire, no aim-snap!
– No lootboxes, no money-pulling mechanics.
– No advertisiments. Completely Ads-free.
– No advantage for paying users, everyone's equal.
– No "every-day update" downloads.
▶ Next-gen Gunfight:
– Super fast paced gunfight.
– Various Maps with vertical gameplay, close-quarter or ranged combat.
– Parkour Jumps, Slides, Climbs.
– Throwing Knives.
– AAA-grade Animations.
– Comprehensive Arsenal.
Free to play Model
*The game is F2P-friendly in that all modes and gameplay content (e.g. maps, weapons, characters) are available for free, and it isn't Pay-to-win (P2W) as none of the micro-transactions provide any advantages to paying users. Optional cosmetic items and a battle pass can be purchased.
Combat Master

Screenshots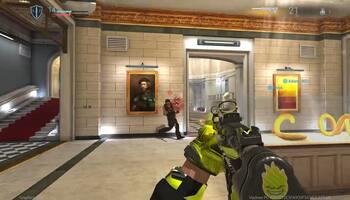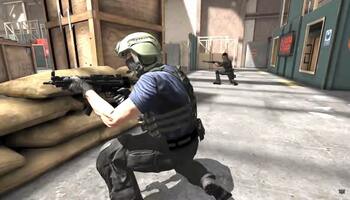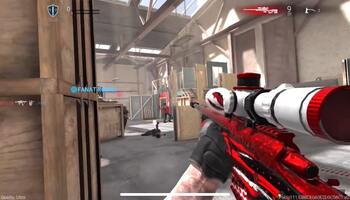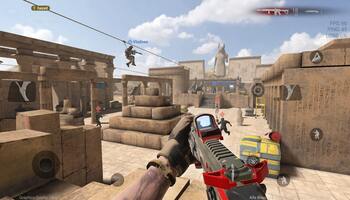 Combat Master

Videos