Combat Monsters is a free-to-play cross-platform turn-based tactical board/card game. Collect cards, build decks, fight with up to 6 players online either in 3v3 (also 2v2, 1v1) or free-for-all. Unlike most CCG's, Combat Monsters has a new tactical element to it – the fights are played out with 3D game pieces on a proper game board. Using the board game layout, outmaneuver your opponents, secure the best territory and then smash your foes to the ground.
The best part of the game as it stands now is multiplayer, according to most players, as the single vs AI modes are not that well tuned for strategic advancement and immersion.
Game Features
Card Gaming Evolved: Combat Monsters combines the best elements of Collectible Card Games with action-packed turn-based strategy gaming.
Advanced card game strategy: A complete Deck Building package lets you customise multiple decks so special tactics for each mode are not just viable, they're encouraged.
Extensive Multiplayer: Built primarily as a multiplayer game, Combat Monsters features tense 1v1s, mad 6-player free-for-alls and everything in between. Real-time or asynchronous, the choice is yours.
Massive Content: Hundreds of cards with unique abilities and upgrades will you keep you busy between the fighting.
Player to Player Trading: update coming next.
Free-to-play Model
Combat Monsters features a relatively unobtrusive free-to-play model, much away from pay-to-win. The term they use is "pay what you want". There are micro-transactions available to buy extra booster packs, which you may also acquire with money earned in game, albeit at a slow rate. This game is not designed to "hoover your wallet" and can be completed without spending money, but you may be much tempted to spend cash given the rather slow pace of gold stacking. This may be so especially for solo players who have to grind repeatedly on their own.
Combat Monsters

Screenshots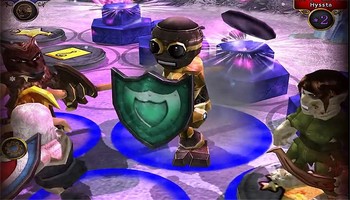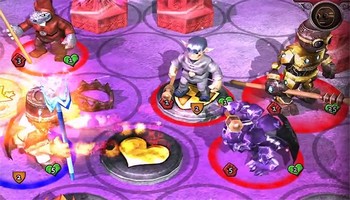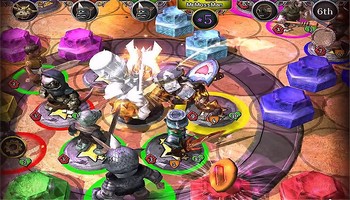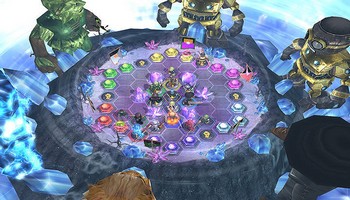 Combat Monsters

Videos