Conqueror's Blade is a free-to-play MMO action RPG & RTS game for PC (Windows) by Nexon that mixes epic medieval action and deep tactical gameplay by placing players in the armored boots of a warlord representing Eastern or Western kingdoms of the feudal age. Experience a life of military leadership both on and off the battlefield, with strategic and diplomatic choices to make that will determine the ultimate rulers over the battlefields. Warlords choose a combat class that is inspired by Eastern and Western cultures, fight brutal skirmishes and deploy devastating siege weaponry to take down castle walls. Players form alliances, craft impressive armor and field iconic troops – build massive armies and conquer a resource rich world for the glory of their house.
Game Features
▶ Massive Battles and Sieges: With commanders perched at ramparts and enormous trebuchets hurling burning boulders at the battling armies, Conqueror's Blade delivers unforgettable battlescapes and a visceral medieval combat experience. With more than 1000 units charging the enemy at the same time, 30 commanders and their wisely chosen, battle-hardened troops will face off in attempts to outmaneuver the opposition. The players are the vanguard; personally, protecting the battering rams while under fire from death-dealing arrows – all while looking to exploit an overextended enemy and secure the choke points required to emerge victorious.
▶ Medieval Cultural Clashes: Capturing warfare at the peak of medieval rivalry, Conqueror's Blade sets up conflicts between military forces that have never crossed swords. Players will choose from ten commanders, each with their own fighting style and weaponry. Can a Japanese nodachi withstand a clash against a Swiss halberd, and will be a Hospitaller's lance be swift enough to charge a recurved Mongol bow? Answers to centuries-old questions will be finally settled on the field of battle.
▶ Conquest of an Open World: Conqueror's Blade's war theater is a persistent open world divided by regions with unique landscapes, resources and cultures. Players explore the fictional, mysterious heart-shaped continent for as far as their army can take them — and skirmishes over resources are inevitable. A key task for player guilds is how to organize their commanders and cooperatively plot to conquer each region, all while building and upgrading infrastructure and recruiting for the armies that will protect the spoils of war.
▶ Trade and economic system: Kingdoms will wither and die without healthy trade, so set up your economy with an eye on the markets and diplomatic options open: it makes all the difference between a house and an empire! Trade coins and items at the Auction House, buy basic equipment from Merchants, or take risks on the Black Market to sell off rare materials for silver or gold.
Conqueror's Blade

Screenshots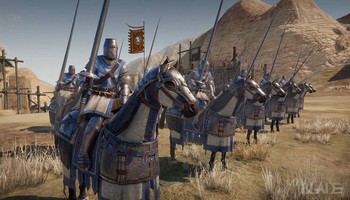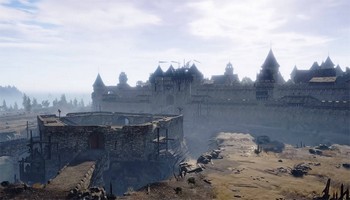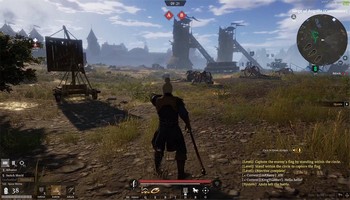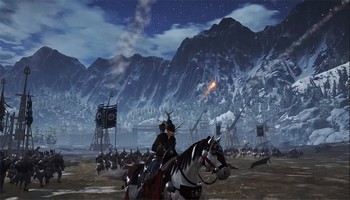 Conqueror's Blade

Videos
trailer
trailer 2
trailer 3
gameplay