CounterSide is a free to play* 2D JRPG (tactical, "Japanese" RPG) by Studiobside for mobile (iOS/Android) and PC (Windows). The game consists mostly of a single-player campaign, but it also has Coop and PVP modes. Experience the storytelling as if you are watching an ANIME with countless amounts of live2d cutscene illustrations, high-quality BGMs, and vibrant animations. You take the role of being a CEO and assign Counters, Soldiers and Mechs to fight against unknown monsters in order to protect the world.
(+) Players enjoy CounterSide for its cool visuals, animations and story, descent gacha drop rates, F2P friendliness, massive solo campaign.
Game Features
■ Countless rich scenarios: Enjoy the vast emotional stories (500,000+ words) encompassing SF, Noir, and Post-Apocalypse genres. Feel the animation-like stories characters are going through in a world that repeats destruction.
■ Vast content and missions: Story Mode, Arena, Raid, Dive, and more as you explore various parts of the Counterside to acquire powerful items and equipment.
■ Convenient play functions: Experience various contents conveniently with skip and auto-play functions.
■ Variety of units: Conquer the Corrupted Objects residing in the Counterside with Counters, Soldiers, and Mechanic class units to pave yourself to victory!
■ Gorgeous characters and skins: Recruit attractive and adorable employees, and consider getting high-quality skins for the employees working hard to protect the Normalside!
■ Refined bgm and charming voice: Savor the world of CounterSide through high-quality BGM and immersive voices.
Free-to-Play Model
CounterSide is generally regarded as F2P friendly, as all of the story campaign can be played for free with a reasonable and enjoyable amount of grind. PVP is also considered to be F2P friendly if enough time is spent. The game has microtransactions for cosmetic items, account level-up, and uses Gacha for extra characters. There are ways to acquire characters for free through in-game rewards.
CounterSide

Screenshots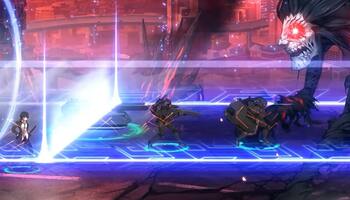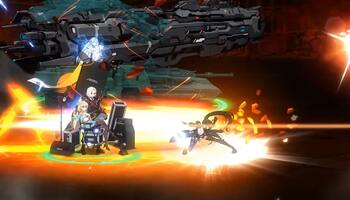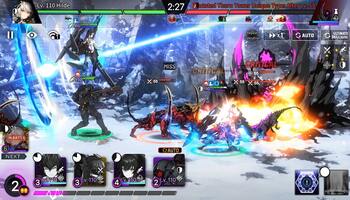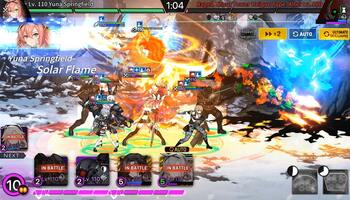 CounterSide

Videos