Crazy Defense Heroes is a free-to-play (ad-based) and play-to-earn tower defense strategy game for mobile (iOS and Android, playable on PC using an emulator) integrating blockchain (ERC-20 utility token) and NFT technology protocols that enable players to own and trade what they earn or buy in game for TOWER cryptocurrency (ETH-convertible). Collect over 400 cards and combine Hero, Tower, Spell and Equipment cards (Summon a dragon to rain fire on your enemies, freeze your enemy warriors in blocks of ice, or mend your champions with healing magic rain) to win boss fights and fearsome hordes of minotaurs, orcs, skeletons, dragons, Command heroes and lead your army to victory in over 1,000 levels designed to provide you with countless hours of fun. Join forces with other players in Clan Quests.
Game Features
▶ PLAN YOUR STRATEGY: Choose among 400 Hero, Tower, Spell and Equipment cards
▶ MAXIMIZE YOUR TROOPS' POWER: test your skills with raids and weekly challenges
▶ CUSTOMIZE YOUR HERO AVATAR: to lead your army to victory!
▶ COMMAND YOUR ARMY: into action and watch it engage in classic TD battles
▶ BUILD A POWERFUL CLAN: with worldwide players
▶ SEASONAL INVASIONS: from minotaurs to dragons each with their own attributes
▶ 4 GAME MODES AND 1,000+ LEVELS: to push your strategies to the limit
▶ INTENSE BOSS FIGHTS: against the realm's greatest threats, clashing with your clan's allies!
▶ NEW CARDS: to discover regularly and challenges to overcome!
Crazy Defense Heroes

Screenshots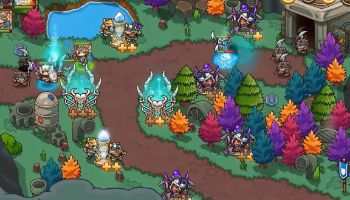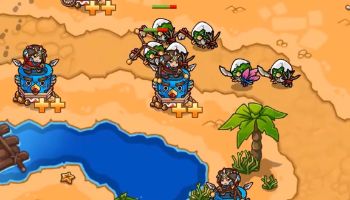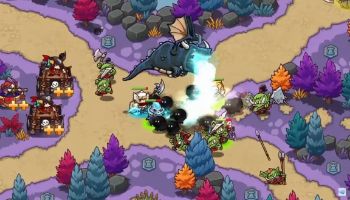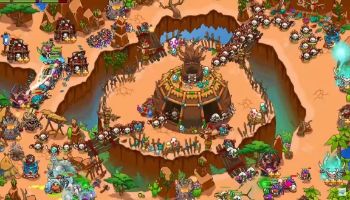 Crazy Defense Heroes

Videos