Crowz is a free-to-play multiplayer online first-person/third-person shooter (FPS/TPS) for PC (Windows), by South Korea publisher ThumbAge. Players engage in teams of 4 or 32 mercenaries called CROWZ, both on foot and in vehicles across the ground, sea and air while facing falling meteorites which represent both a deadly danger and valuable source of resources for objective completion, through two different game modes (Battle royale and area control). The game will be released globally in early access on March 29 via Steam.
Game Modes
▶ Squad Operation: Play as a four-player mercenary squad while collecting Q-on from extraction devices in an open-world game mode similar to Battle Royale. PVE elements include falling meteorites and asphyxiating gas that can undermine objective completion at any time. Once enough resources have been collected, call a helicopter to try an ultimate escape.
▶ Blood Zone:: Two 32-person CROWZ factions wage an all-out war to secure Q-on extraction sites spread across the map. Control is seized with coordinated flanking assaults, manual weapon loadout drops, heavy tanks, helicopters, boats, and more vehicles to earn the most resources in a match.
Game Plot
One day, countless meteorites fell on the Caymen Islands, and blue, deadly toxic gases from the meteorite were released all over.
The material was named Q-on after the scientist who first discovered it, and surprisingly, it was a material that has the effect of infinitely storing solar energy without loss.
In the name of protecting the blocked Caymen Islands, powerful nations hired mercenary PMCs called 'Crow' to start a battle in a disputed country.
However, in the Caymen Islands, people who inhaled toxic substances have become mutants, and if you don't wear masks, you may die or become a mutant.
Crowz

Screenshots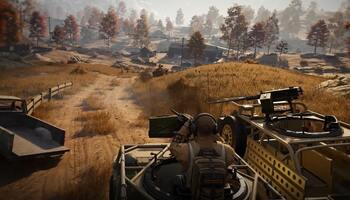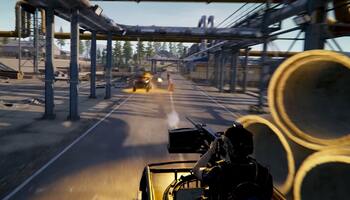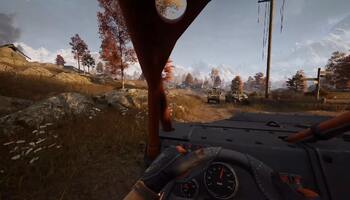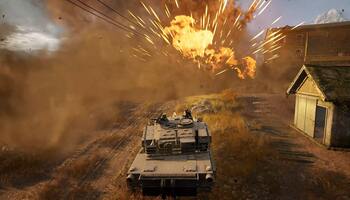 Crowz

Videos
trailer
trailer 2
gameplay
gameplay 2