CRSED: F.O.A.D. is a brutal, free-to-play, MMO last-man-standing shooter for PC (Windows via Steam & Epic platforms) and Consoles (Playstation, Xbox and Switch) with realistic weaponry, elements of lethal mystic forces and incredible superpowers! CRSED: F.O.A.D. is a revamped version of Cuisine Royale, which was itself originally made available as an April Fool's joke from developers of squad based MMO shooter Enlisted. Win using all your combat skills and experience: rush into a gunfight, or use stealth to crawl in, snipe from afar or burst point blank, use precise bolt-action rifles or rely on a fast heavy machine gun. Backstab, slash and smash bones in melee or tear the enemy apart with rockets and grenades. Attack from above with a jetpack, spraying lead rain or request an orbital supply drop to trigger a new fight over it's content.
Game Features
▶ Dinnerware: Use a colander as head protection, equip a wok as a formidable breastplate, or strap on a massive waffle maker to be protected even against the largest calibers of weapons.
▶ Loot Boxes: Those are scattered around the battlefield, and are free to open, their content is well labelled, and the drop chance of what is said to be inside is a 100% guarantee.
▶ Battlefield perks: Strapping on a medical dropper will provide you with accelerated health regeneration, a set of glasses will increase weapon accuracy and chewing on a cigar will turn you into a real Tough Guy.
▶ Massive/intense battles: 34 players per session in total will head out from different parts of the map, starting only in their underwear and making their way to the center of a battlefield that is constantly shrinking in size.
CRSED: F.O.A.D.

Screenshots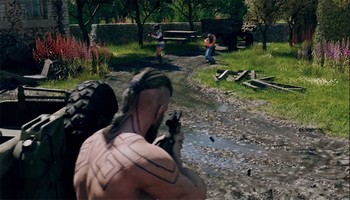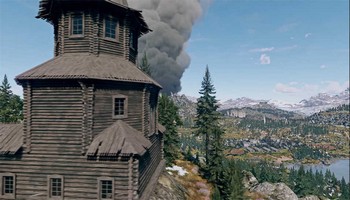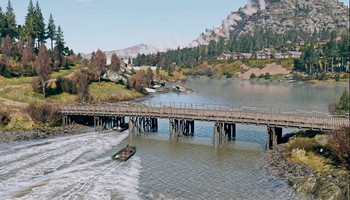 CRSED: F.O.A.D.

Videos
trailer
trailer 2
trailer 3