The Darwin Project is a free to play, sci-fi themed, battle royale shooter / action game that takes place in a dystopian post-apocalyptic landscape in the Northern Canadian Rockies. As preparation for an impending Ice Age, a new project, half science experiment half live-entertainment, is launched. It's called the "Darwin Project" and it challenges 10 participants to survive the cold and fight to the death in a treacherous arena. The Darwin Project offers a competitive multiplayer third person survival experience featuring at its core a new gameplay innovation: the manhunt. In his or her path to victory, a player must survive extreme environmental conditions, track opponents, and set traps in order to win. On top of this novelty, spectators can also play a decisive role in match setting and outcome.
Game Features
MANHUNT & SURVIVAL:
Track the position of enemies, by using environmental clues they left behind and be creative with your use of crafted traps to take the upperhand. The biting cold of the Northern Canadian Rockies will also slowly freeze you should you be careless.
SHOW DIRECTOR:
The Show Director is the living bridge between the players and spectators. He/She is the host and master who controls the arena with nuclear bombs, zone closures, gravity storms, and the power of their voice. This could be a real tool of self discovery; the start of your new career as a charming but deadly game show host.
LIVE SPECTATOR INTERACTIONS:
Through the Spectator Experience Extension, viewers can impact each Darwin Project match in several groundbreaking ways:
– Cast votes to choose the target of a Power activated by the Show Director
– Place bets on which inmate or team they think will emerge victorious
– Bid for Powers normally reserved for Show Directors & unleash them in a Private Match
Darwin Project

Screenshots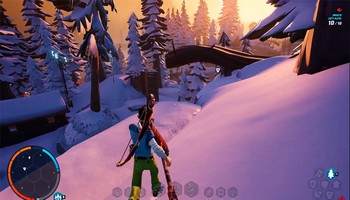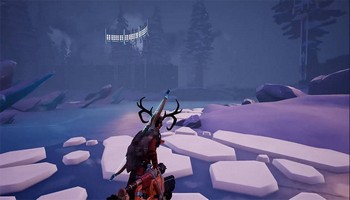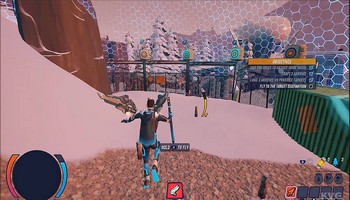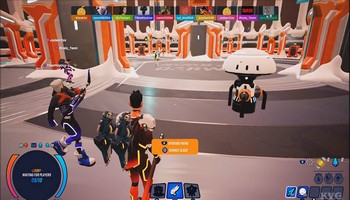 Darwin Project

Videos