Dauntless is a free-to-play Monster Hunter-like co-op ARPG (action role playing game) published by Phoenix Labs for PC, Xbox, PlayStation and Switch. Dauntless takes place in a fantasy setting, where a cataclysmic event has torn the world apart, releasing dinosaur-like Behemoths that prey on the surviving humans. Battle ferocious Behemoths, collect loot, craft or upgrade to powerful weapons to take down larger and more powerful Behemoths, and forge your legend in the Shattered Isles.
Game Features
Defy Extinction: Behemoths draw their devastating power from aether, consuming the land and destroying our home.
Master the Hunt: Hone your skills against challenging Behemoths. Hunt together and share in glory.
Craft your Legacy: Hundreds of craftable items. Mix and match different combinations to unlock powerful attacks and bonuses.
Dauntless

Screenshots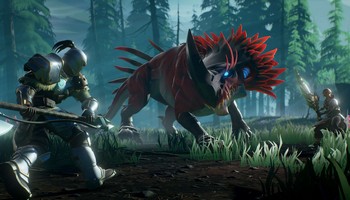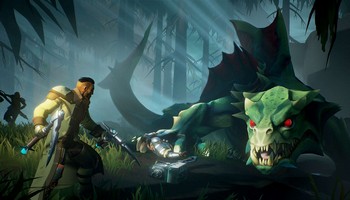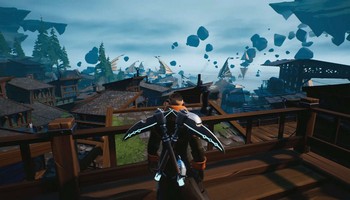 Dauntless

Videos
trailer
trailer 2
trailer 3
gameplay