Dead by Daylight Mobile is the official free-to-play mobile version of the well-known 4-vs-1 asymmetrical survival horror game on PC and console from Behaviour Interactive, offering the same core gameplay experience and mechanics as the original version. Iconic characters, immersive environments, deep progression systems – it brings you the classic DEAD BY DAYLIGHT experience straight to your smartphone device for free (as opposed to the PC and Console versions). That said, you can still play Dead by Daylight Mobile on PC using an Android emulator for PC.
Release Dates
Dead by Daylight Mobile will be launching in the Americas, Europe, the Middle East & Africa on April 16th, 2020.
Crossplay or cross-platform
Dead by Daylight Mobile has no crossplay functionality with its PC and console counterparts, due to the fact that it isn't marketed as the exact same game (the mobile version is free and has some mobile-specific game content such as skins). Cross-platform takes place between mobile device versions, namely iOS and Android.
Game Features
PLAY WITH FRIENDS Whether you enjoy making your friends laugh or scream, this 4 vs 1 asymmetrical survivor horror game has something all players will enjoy. With 5 players in the same Killing Grounds, unexpected moments and unforgettable jump scares wait around every corner.
ASYMMETRICAL GAMEPLAY Players can take on both the roles of the crazed Killer and the evasive Survivors in Dead by Daylight Mobile. Some players like the heart-racing experience of escaping the Killing Grounds. While other players, of the more deranged variety, play for the hunt and the satisfying panic they inflict on their prey.
CULT CLASSIC CHARACTERS Dead by Daylight Mobile comes with iconic killers from some of your favourite horror franchises. With Michael Myers®, SAW®'s Amanda Young, or Ghost Face®, our growing gallery of popular licensed characters has the variety your insatiable blood lust will love. And if players wish to play as one of our Survivors, they still get cult classic variety with beloved heroes like Halloween®'s Laurie Strode, and SAW®'s David Tapp. Of course, if you want something fresh, Dead by Daylight brings all new and original characters to life for players to enjoy.
DEEP PROGRESSION SYSTEM Between multi-varied in-game experiences, randomly generated maps, and perks specifically customized to characters, Dead by Daylight Mobile offers players virtually endless and enriching progression and ever-changing experiences to enjoy.
SLASH AND SURVIVE IN STYLE Dead by Daylight Mobile comes with cosmetics for players to customize their favourite characters with. Between clothing items, full outfits, and accessories, players can fully express themselves and their unique personalities.
FITS IN YOUR POCKET
Dead by Daylight Mobile is the same survival horror game you love on console and PC, but fully optimized for mobile and now always by your side.
Dead by Daylight Mobile

Screenshots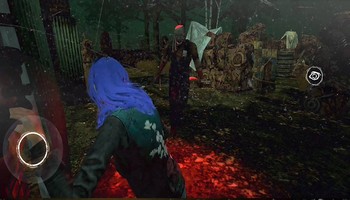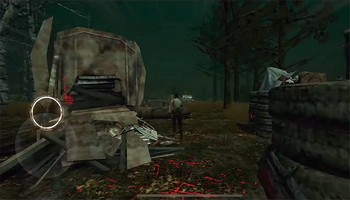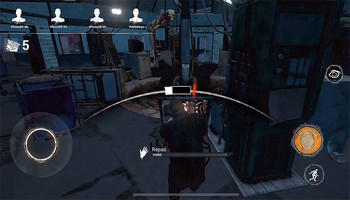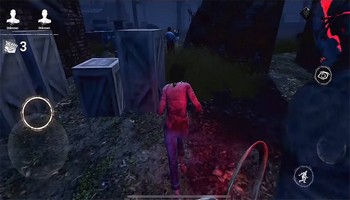 Dead by Daylight Mobile

Videos