Dead Maze is a free-to-play 2D isometric massively multiplayer survival hack n' slash game by Atelier 801 for PC (Windows, Mac & Linux), set in a destroyed post-apocalyptic contemporary world filled with zombies. In order to survive, you need to work together to explore what is left of the world after the zombie apocalypse, monitor your health and food, scavenge for resources, farm plants and animals, and craft as many life-saving supplies as possible while building a home base for yourself. Dead Maze hasn't been updated in years but it is still up and running thanks to the devs. The game is complete as is and will provide tens of hours of fun if not hundreds to those who enjoy such games.
Game Features
Play with up to thousands of other players and help each other:
Dead Maze is a massively multiplayer cooperative game, where you can only help the other players to access to a better future. Cooperate to restore civilization, improve your own camp, and unveil the dark narrative of the apocalypse.
Pick anything to fight hordes together:
Scavenge the world for any of the 500+ potential weapons in the game (yes, even that old teddy bear will do), and fight the hordes of infected together in a hit and run way. Don't engage bigger than you can chew!
Manage your hunger, thirst and fatigue:
Scavenging the world is pretty tiring. You do not deplete your jauges as time goes by, but depending on the amount of actions you choose to make in the game, allowing for better control over your health without sacrificing chatting with your fellow survivor friends.
Build your own camp and furniture:
Establish your camp and build and furnish your own home as you wish. Plant seeds and tend to your vegetable gardens or breed animals to gain access to extra food sources such as milk and eggs.
Dead Maze

Screenshots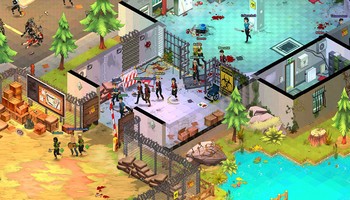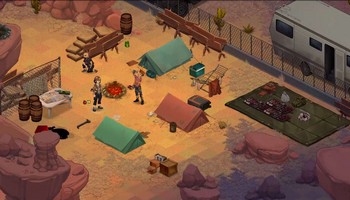 Dead Maze

Videos