Deathverse – Let it Die is a free-to-play melee battle royale game for PC (Windows) and Playstation (PS4 & PS5), from Let it Die developers Supertrick Games. Deathverse – Let it Die is a PvPvE kill or be killed game as contestants compete on a deadly reality TV show, set hundreds of years after the events of Let it Die. Other than other players to defeat (PVP), the map will contain hazardous in-game foes (PVE) including mutated creatures and plants, and hunters that players must fight off in order to remain alive. Players will be accompanied by a bot known as "Wilson," that will give them all the tools they need.
Game Features
– Transform into all kinds of weapons, like hammers, knives, katanas, and more to batter and break your competitors
– Deploy protective shields to stop attackers in their tracks
– Fire electric bullets to stun enemies
– Activate any number of skills that you can customize to suit your playstyle
– As you progress through the game, you can upgrade your Wilson and unlock even more ways to slay and increase your -odds of survival
Game Plot
Set hundreds of years after the events of LET IT DIE, DEATHVERSE: LET IT DIE brings players into the world of smash-hit reality show 'DEATH JAMBOREE.' Hosted by the charismatic Bryan Zemeckis, with commentary from former Champion Queen B, the MCs' personalities are just as colorful as the bloodstained stage. While it's well known that DEATH JAMBOREE is produced by the enigmatic Yotsuyama Broadcasting Company, the show's past is steeped in mystery and led by a cabal of shadowy figures.
Deathverse – Let it Die

Screenshots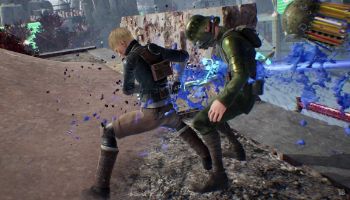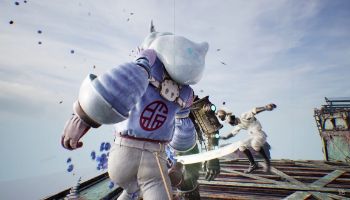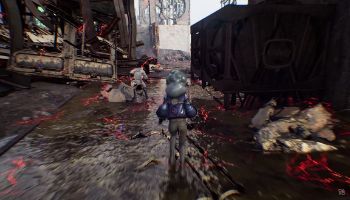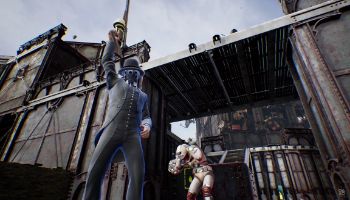 Deathverse – Let it Die

Videos