Deepworld is a 2D adventure MMO from Bytebin Studio with a focus on crafting. The game allows players to explore a variety of different worlds and cities with friends, battle monsters, and craft hundreds of different items. Deepworld is currently available for Mac OSX, with iOS and PC versions and cross-platform play on the way. All versions feature "cross-play" compatibility, meaning that players on different devices can play together — and one player can start playing on one device and pick up later on another.
Features
Explore worlds
Find your way through mountains, caves, and ruins filled with danger and reward, or venture into cities built by fellow players.
Play With Friends
Deepworld is always online in the cloud, so it's easy to hop on and play with your friends! Follow them in-game and easily find them when you play.
Build Anything
Mine and craft hundreds of different items with Deepworld's easy inventory system. Place them anywhere in the world to build your dream house!
Restore Splendor
Recover lost pieces of technology to build machines that restore the environment and make your world a more interesting place.
Battle Monsters
Use different weapons and protective devices to fight monsters of the deep, mysterious automatons, and soon, other players!
Achieve Greatness
Complete objectives to win achievements and earn skill points, which can be used to beef up your character's dexterity, mining ability, and more.
Deepworld

Screenshots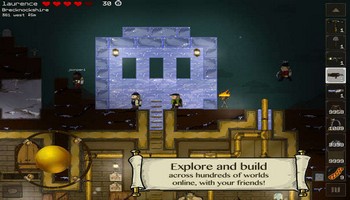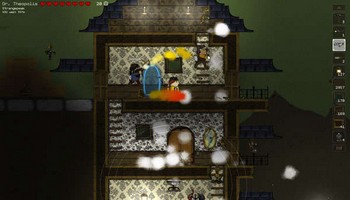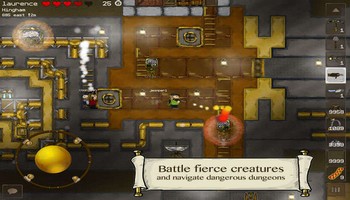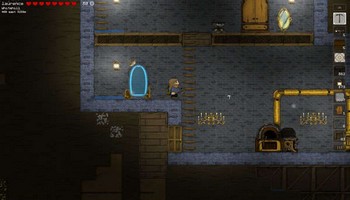 Deepworld

Videos
trailer
gameplay
gameplay 2
gameplay 3