Deloria Legends is a graphical 2D MMORPG and CORPG based in a time when warriors sought out triumph and wizards kept balance across the lands. Adventurers slay beasts and bosses alone or in groups. Deloria Legends offers questing, grouping, guilds, guild housing, skills, spells, abilities, multiple classes, unique items and a loyal and friendly community. The lands of Deloria are ever-changing and constantly adapting with time, meaning it is constantly being modified and updated daily (no joke!). Deloria Legends, unlike many other online games, focuses on the best game play and interests all players have in mind. Deloria Legends has always been and will always be, built upon its devoted players and community.
Joining other players in Deloria Legends not only makes you a part of the game, but a part of the Deloria community. With many interactive features in and out of the Deloria world, players can role-play and take their characters to the next level.
Deloria Legends is a very small game and can run on pretty much any PC. An on-board video card works fine with Deloria Legends. The client transfers very little internet data back and forth as well.
Game Plot
Journey into a realm of brave warriors, cunning rogues and mystic magicians. Battling brutal monsters for survival and domination in these strange new lands called Deloria. Embark on amazing adventures of courage and participate in quests for glory. Although the past may have been forgotten, the future lies with you.
In the fantasy world of Deloria, your fate awaits you. Will you be the ultimate master, or will you perish at the hands of others?
Fight for survival and experience, while training your character in the path of your choice, overcoming all who oppose you. Become an honorable and powerful Warrior, or learn the keen arts of a Rogue, or master the ancient ways of magic to become a Magician. With the aid of town's folk, other players and fellow guild members, you embark to gain knowledge of the lands and build a vast supply of epic equipment and items. Train to become the best, and drive fear in any who oppose you… human or otherwise.
Your fate is as you make it. Choose what you believe, become whom you wish, and fulfill the destiny that lies before you. Welcome to your new world. Welcome to Deloria Legends.
Deloria Legends

Screenshots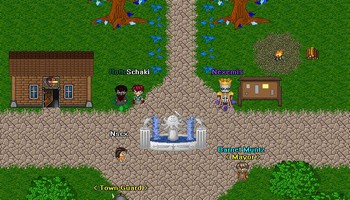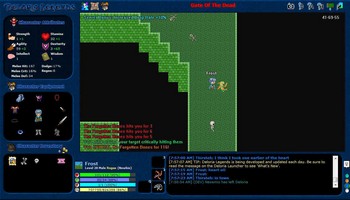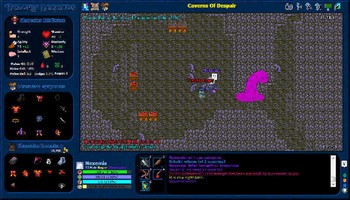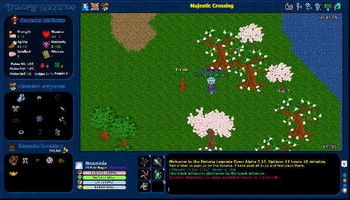 Deloria Legends

Videos

Unfortunately there is no video for this game at the moment.