Diablo® Immortal is an upcoming free-to-play mobile MMOARPG developed by Blizzard Entertainment in partnership with NetEase, and is the first ever Diablo game to be designed exclusively for mobile, touchscreen devices (Android, iPhone and iPad). Diablo Immortal takes place between the end of Diablo II: Lord of Destruction and the beginning of Diablo III. Experience the world of Sanctuary in a persistent, always-online adventure anywhere, anytime, as one of six iconic and highly customizable Diablo character classes (Barbarian, Crusader, Demon Hunter, Monk, Necromancer, and Wizard). Join a worldwide community as you battle side by side to vanquish ancient evils, explore perilous dungeons, and of course, get legendary loot.
Game Features
Unique Zones & Dungeons: From the peaceful town of Wortham, to the jungle island of Bilefen and the ancient Library of Zoltun Kulle, each zone in Diablo Immortal has new challenges to master and familiar faces to see.
Massively Multiplayer Mobile Action: Meet other demon-slayers as you wander Sanctuary, and join them to take on deep, treacherous dungeons. Visit vast social hubs like Westmarch and conduct business with local merchants, engage in dynamic events, teaming up with other heroes as you take down Skarn's minions—and reap powerful rewards.
Westmarch: Explore the sprawling streets of Westmarch in a time before Malthael's corruption, where you'll have access to your stash and vendors, while meeting fellow travelers, relaxing and taking a breather.
Designed for Mobile: Diablo Immortal is being designed from the ground-up for touch-screen devices. Intuitive actions, gestures and touch controls put you in full command of your hero.
Zero in on Your Enemies: Use directional controls to move around; holding down your thumb on a skill from your hotbar to aim it, then releasing it to unleash hell. Quickly access potions for a gradual health refresh, and equip recently looted items with a single tap on your screen.
Game Plot
The story of Diablo Immortal is set between the events of Diablo® II: Lord of Destruction® and Diablo® III®.
The Worldstone lies shattered, yet great power remains within its corrupted fragments. Power that Diablo's minions hope to harness to bring about the return of the Lord of Terror.
The Archangel Tyrael is presumed dead, and mankind is left to deal with the aftermath of his actions. Fragments of the corrupted Worldstone taint the land, bringing forth ancient evils who are looking to harvest the stone's power and use it to control humanity.
Diablo Immortal

Screenshots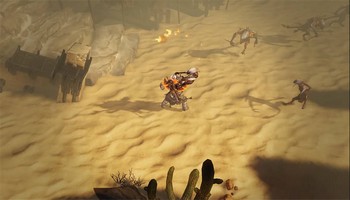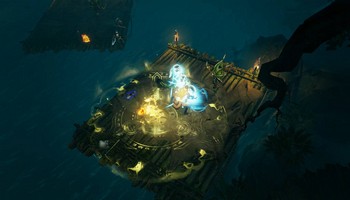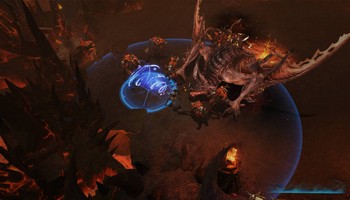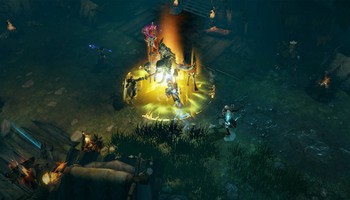 Diablo Immortal

Videos