Diabotical is a free to play, fast-paced multiplayer FPS set in a colorful robot universe for Windows PC, available exclusively on the Epic store. In the game, players create their own Eggbot and join the community throughout the 15 game modes and 30 maps provided at launch. Diabotical is focused on being a fun game for all, with easy to learn game modes, excitement to be had right off the bat as well as providing more challenging modes for those who will become more familiar with the game's fast movement, weapons and tactics. As with other similar games, Diabotical offers competitive play as well as cosmetic customization to support the free-to-play model. Battle Pass also included.
Game Features
CUSTOMIZATION: Earn cosmetic rewards via the battlepass, achievements and twitch drops! Then suit up!
MAPS: Diabotical is packed with maps! Some made by us and others by you the community! For those creative eggs out there, stay tuned for more information on mapping contests coming shortly!
BATTLE PASS: Diabotical features a free and premium battlepass. Earn goodies while you play!.
Game Modes
DUEL: Two players fight each other for control over the map and its resources. After the time limit is reached, a Duel is won when one of the players gets the Golden Frag.
AIM ARENA: Perfectly suited to train your aim against worthy opponents. Cycle through multiple battle arenas, either solo or with a teammate and outfrag your opponents on your way to the top of the leaderboards.
MACGUFFIN: Bring the MacGuffin to your base to generate 100 coins for your team to win and prevent the enemy team from stealing it to achieve the same goal!
WIPEOUT: Round based mode with a full loadout and increasing respawn times with each elimination in the team. Wipe the whole enemy team to win the round.
Diabotical

Screenshots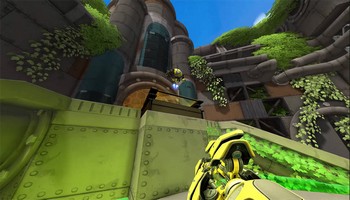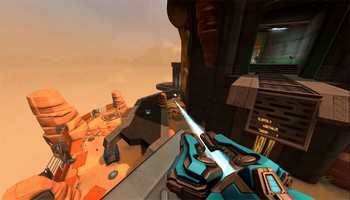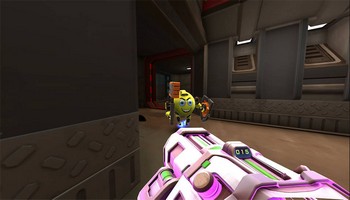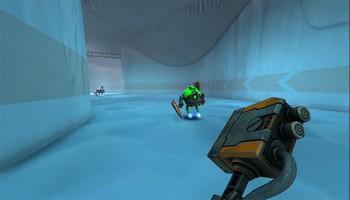 Diabotical

Videos