Dirty Bomb is a team-based F2P Multiplayer Online FPS game that emphasizes strategy and teamwork over lone wolves. The game is now completely free, is still popular, and runs flawlessly on low-end PCs. "London is a post-apocalyptic wasteland with no law and no order, it's time to call in the mercenaries. Suit up and go toe-to-toe with other soldiers of fortune as you battle it out for riches and bragging rights." In Dirty Bomb you build a roster of unique Mercs and take them onto the abandoned streets of London to fight for valuable intel, loot and honor. It's fast-paced first person team based combat. From escorting Extraction Vehicles to wiping data servers, crashing armored trains to flooding Underground stations, Dirty Bomb has compelling primary and secondary objectives that provide you with a variety of ways to go about completing your mission. Forget boring, faceless grunts and sci-fi super soldiers. Choose from a metric crap-ton of mercs with personalities as big as their guns. Each has distinct weapons and abilities, there's a merc for every play style.
Game Features
Rich Character Base : Dirty Bomb has a rich cast of Merc characters (over 15 and counting) , each with their own special abilities, combat role and personality – anything from orbital laser strikes to self-revive to proximity mines to deployable turrets to invisibility, whether you're a spry death dealer, a pain absorbing tank, support or crowd controller.
Skill and Competition : Tired of having your hand held in shooters that don't truly allow you to demonstrate your mastery? Dirty Bomb has been designed from the ground up to celebrate skill and help you develop your FPS prowess. Prove your worth to recruit a Merc, then master their unique ability and tactical plays; and tailor their loadout to suit your own personal wants and needs.
Play as a Team, focus on the Objective : Out of the gate, Dirty Bomb's game modes challenge your team to either attack or defend a series of primary and secondary objectives. The secondary objectives open up new paths of attack, while primaries secure victory. Clear fallout infested sections of the city, secure delicate intel or eliminate specified targets as your PMC looks to make the best of a dirty situation.
Free-to-Dominate : While being able to play a game for free is fantastic, they want you to be able to go toe to toe with the best players in the world, without being forced to pull £££ from your pocket. As a game that provides a top level competitive experience, it's important to them that a fair playing field is provided.
Constant Evolution : They have not rushed Dirty Bomb's development. Balancing Mercs, movement, damage, maps and all the various abilities takes time, so they've staged lengthy Alpha and Beta phases in close consultation with the player community. Dirty Bomb will continue to evolve and grow, building on player feedback and releasing new content and features over the coming months and years.
Dirty Bomb

Screenshots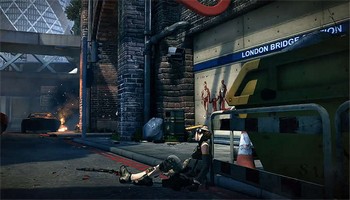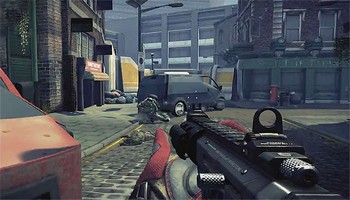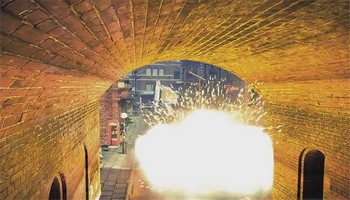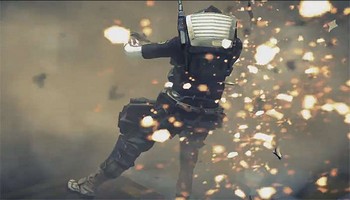 Dirty Bomb

Videos