Disney Dreamlight Valley is an upcoming free-to-play* multiplatform life-simulation adventure game for PC, Mac, Switch, PS5, PS4, Xbox Series X/S, and Xbox One consoles. The game puts you at the center of a journey to discover the source of the Forgetting. You'll need to build relationships with a cast of Disney and Pixar characters to uncover their lost memories and solve the puzzles of the Valley – all while making your mark on the land by building your dream Village.
PC and Mac versions will be released on Steam, the Epic Games Store, the Microsoft Store, and the Mac App Store.
Game Features
▶ Discover the Secrets Of Dreamlight Valley: Free the Dream Castle from the insidious grip of the Forgetting, and unlock the unique Realms of well-loved Disney and Pixar characters. Each Realm has its own challenges, with puzzles to solve and friends to bring back to Dreamlight Valley. Free the Dream Castle from the Forgetting's grasp and unlock the Realms of great queens and kings such as Anna and Simba. Each Realm contains unique challenges with puzzles to solve in the quest to bring friendship back to the Valley.
▶ Forge friendships with Disney & Pixar characters: Garden with WALL•E, cook with Remy or kick back and fish with Goofy. What better way to collect, craft, and rebuild the Valley than with a friend! From beautiful princesses to nefarious villains, every Dreamlight Valley resident brings their own story arc, quests, and rewards. Meet up in daily hangouts and make friends with some of your favorite Disney and Pixar characters..
▶ Restore the Valley to its former glory: Free the Valley from the grip of the Forgetting and return Dreamlight Valley to its former greatness by making it your own. In Dreamlight Valley, you can build the perfect neighborhood that is just for you with a fully customizable layout, creative landscaping, and thousands of decorative items.
▶ Express Your Disney Style: Bring out your inner princess, villain, or Disney bounder! Assemble unique outfits and decorate your home with thousands of fantastic items. Using the Touch of Magic tool, you can even create your own designs using Disney and Pixar decals!
With the in-game Camera, get ready to snap a sunset selfie with Rapunzel, a culinary creation with Remy or simply cherish a moment.
▶ A Game In Constant Evolution: New content means that there's always something fresh to explore. Meet new characters in the Valley, check out the latest clothing and furniture collections in Scrooge's Store, and complete challenging in-game events! Be sure to dream your way back to Dreamlight Valley regularly to discover new adventures!
Free-to-play Model
*During the Early Access period, those who purchase the Founder's Pack or have an Xbox Game Pass subscription will be the first to explore Dreamlight Valley, and will get exclusive rewards and limited-edition items that they'll retain once the game officially launches globally in 2023.
After Early Access, Disney Dreamlight Valley will be free-to-play and have purchasable expansion options to enhance your gameplay. No details yet on whether the purchasable options will bear significant gameplay enhancement, but it may be safe to assume that the game won't be geared toward F2P friendliness.
Disney Dreamlight Valley

Screenshots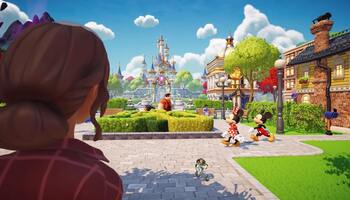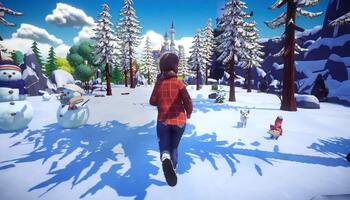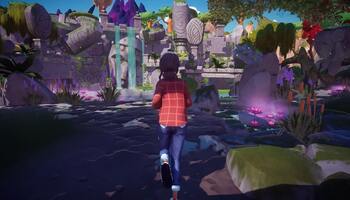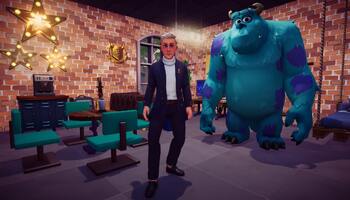 Disney Dreamlight Valley

Videos