Divine Duel is a free to play VR tactical fighting game by Immersion Games S.A. that mixes Fantasy and Sci-Fi themes to bring you a fresh take on PVP. Forget about ordinary weaponry and prepare yourself to experience an outlandish arsenal that includes weaponized musical instruments, mythical creatures, and a meteor. The game combines fast-paced gameplay with a strategic layer, rewarding players for quick thinking and creative ideas. Duel others in a never-ending struggle for the fate of the Multiverse and prove that you have what it takes to win the Divine Duel.
Game Features
▶ Become a Celestial: Choose from four characters in the game, each one equipped with different special abilities.
▶ Unleash your deadly arsenal: Use over 40 tools of destruction and 20 game-enhancing boosters.
▶ Play creatively: Feel free to combine all sorts of items, experiment, and find your perfect combo for any occasion.
▶ Win 'Em All: Play two game modes on release – a classic PVP Duel, and a card-games-inspired Draft Mode.
▶ Dodge it like a boss: Move or perish – as simple as that.
Divine Duel

Screenshots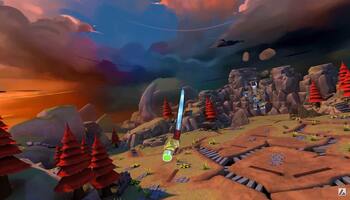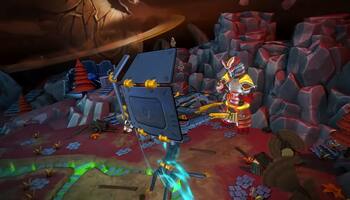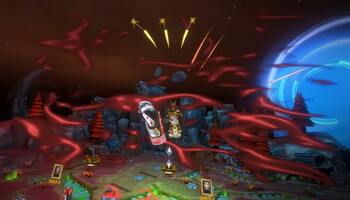 Divine Duel

Videos