Divine Souls is a stunning, free-to-play, Action MOBA that immerses players in a massive war between the forces of Light and Darkness. Divine Souls allows players to participate in solo or collaborative gaming, with many choosing to form large and powerful guilds. These alliances are capable of tackling the monsters in the game or waging full-scale war on the opposing faction. As players conquer various challenges, they will be rewarded with new equipment and skills that will allow them to become a dominant power in Divine Souls. The game was first released in 2010 by publisher Outspark before being revamped and published by Suba Games.
Game Features
-Raids, Bosses, and Adventure: Are you ready to face off against fearsome monsters, seductive terrifying demons? Party with just a couple of close friends raid to take on the greatest challenges that Divine Souls has to offer!
-Competitive Player vs. Player Combat: Defeat other players to advance in rank and work your way up the faction hierarchy. Earn prestigious titles, extra stat bonuses, and additional benefits that impact your whole faction.
-Difficulty Modes: Choose your own difficulty. The more treacherous of a path you choose, the greater the rewards that are waiting for you. Ultimate Mode provides the Ultimate experience, with permanent death always looming over you.
-Guild System: Make a guild. Join a guild. Life is grand when you have friends to share it with. Hang out casually, face off against some fantastic foes, or help that guild make a name for itself in the guild ranking battles. Get a guild house and customize your experience.
-Auction House: Located in the Elan Blude, Auction Houses serve as a central hub for item sales. Sellers post items for sale and don't have to be tied down while doing so. Buyers have a central place to look and don't need to scour player merchant stalls.
-Event Dungeons: Choose from couple of event dungeons and get a special accessories such are ring, necklace and etc.
Game Plot
The mystical energy mixed with the highly advanced machine civilization in the Creator continent.
Created by God and gifted with magical powers, humans built a great empire called "Mado." However, humans became more and more arrogant to take God's place.
Their intemperate abuse of power awakened the demons sealed underground and This led the Mado empire to destruction along with the extinction of the human race. Luckily, mankind was saved by the help of 4 gods, but the Mado empire eventually
Perished. From then on, magic was forbidden and most humans avoided using magic. After the fall of the unitary state, a group with common purpose and understanding Gathered in Creator continent and built 4 nations. Grauld inherited the legitimacy of Mado empire. Vermont worshiped the 4 gods with the anti-magic force. Foreign tribes lived in Syria and Carthago.
The continent seemed peaceful but was soon broken by the invasion of Grauld For they were pursuing the ideology of Mado empire. The war between Grauld and the 3 allied nations lasted for a very long time.
The war would have continued until one side perished if Dr. Hildeun from the 3 allied nations didn't invent the Zeplar engine.
The Zeplar engine was powerful enough to stop the war and make an armistice and created an inspection center called "Elysia" but it couldn't stop the other War between Grauld and the 3 allied nations after Grauld gained new power.
43 Years after the armistice agreement. The discord still continues….
Divine Souls

Screenshots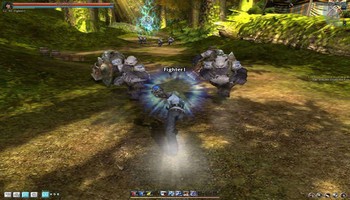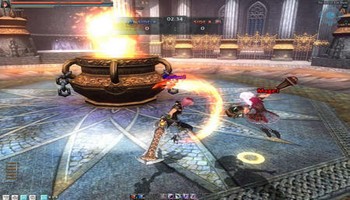 Divine Souls

Videos
trailer
trailer 2
trailer 3
gameplay
gameplay 2