Dominance is a free to play multiplayer top-down shooter for PC (Windows) by Inpleron Ltd, designed with an emphasis on build variety. Choose between a rich variety of different ability and item combinations, select one of 5 distinct characters. Battle up to 24 foes on the ever-evolving terrain — and prove your Dominance. In the game, you will defeat your opponents with a large arsenal of upgradable ranged and melee weaponry – from bouncing ricochet sniper rifles to hockey sticks, and more! Mix & match equipment and weaponry to create a perfect loadout – wage war on a huge map and use its varied terrain to your advantage.
Game Features
▶ Bullet Hell Royale: A new twist on a multiplayer top-down shooter! Deliver death from all angles in this high-octane top-down shooter! Take out enemies with precise hits, predict their movement to come out on top – and utilize active skills, unique to each weapon type and character, to truly Dominate the battlefield.
▶ Limitless Build Variety: Evolve your character and equipment! Explore the synergies and combinations of abilities, artifacts, guns and armor to find the one that perfectly compliments your style of play.
▶ Living Map: The world of Dominance plays an equally important role during battle – pay attention to your surroundings to stay ahead! Every area has its unique bonuses and hazards. Use the terrain to your advantage – hide in bushes to ambush your opponents, run on concrete to move faster and explore other unique properties of the game map.
▶ Distinct characters: Choose between a roster of distinct characters – each with a unique set of active and passive abilities, as well as a leveling tree. Defeat other players to become stronger – and win games to unlock lore and customization items for your Hero.
Dominance

Screenshots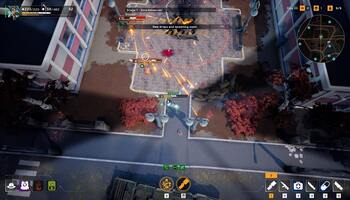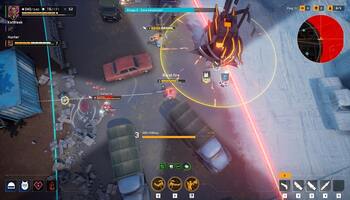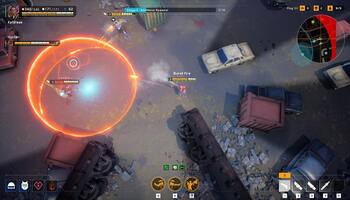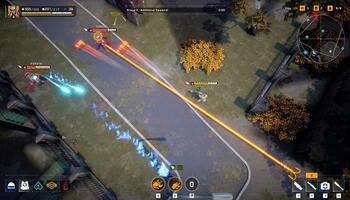 Dominance

Videos