Doomies: Bloody Fur is a free indie platform shooter in the bullet hell, shoot 'em up genre by RicardoReyesPaz studio for PC (Windows, Mac, Linux), played on Opera GX browser. The game features 3 different arenas, 2 game modes, 4 playable characters and many upgrades with fast-paced platform shooter action. "Sometimes, you just want to relax and disconnect your mind from reality for a moment and release those bad thoughts and feelings you had in you day. Well… this game is perfect for that. Just shoot bad guys, get new power ups and see how you score goes up. This game is simple, but the good way of simple" (RicardoReyesPaz).
Game Features
– 3 Different arenas
– 2 Different game modes
– 4 Playable characters
– Fun and addicting gameplay
– Satisfying effects
– Loud gun sounds
– 8 different guns
– Upgrades
– No tutorial
– 2 different control schemes
Free-to-Play Model
*Doomies: Bloody Fur is completely free. All game content including all modes and levels are available for free. No purchase is required to progress or beat the game.
Doomies: Bloody Fur

Screenshots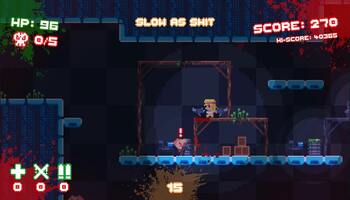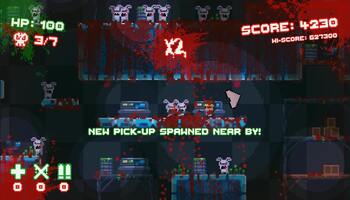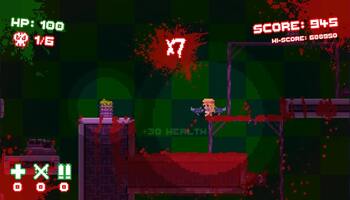 Doomies: Bloody Fur

Videos