Dota Underlords is a standalone free-to-play turn-based tactical deckbuilder by Valve based on the popular Dota 2 mod, Dota Auto Chess, with cross-platform functionality between Steam (Windows, Mac, and Linux), Android, and iOS. A vertical metropolis of gambling and grit, just beyond the reach of Stonehall and Revtel; White Spire is known as a smugglers' paradise with loose morals and colorful residents to spare. Despite being overrun with syndicates, gangs, and secret societies, White Spire has never descended into chaos for one reason: Momma Eeb. She was respected… she was loved… and unfortunately, she was murdered last week. Eeb's death has sent one question rippling through White Spire's underworld: who is going to run the city?
Game Features
STRATEGIZE TO WIN: Recruit heroes and upgrade them into more powerful versions of themselves.
MIX AND MATCH: Each hero you recruit can form unique alliances. Stacking your team with allied heroes will unlock powerful bonuses that can crush your rivals.
CROSSPLAY: Play on your platform of choice and battle players across the globe in a hassle-free crossplay experience. Running late? Start a match on your PC and finish it on your mobile device (and vice versa). Your profile in Dota Underlords is shared across all devices, so no matter what you play on, you're always making progress.
LIGHTNING-FAST NETWORK: Underlords runs on a shiny new network system for lag-free experiences.
RANKED MATCHMAKING: Everyone starts at the bottom, but by playing against other Underlords you'll climb through the ranks and prove you're worthy to rule White Spire.
TOURNAMENT-READY: Create your own private lobbies and matches, then invite spectators to watch 8 Underlords duke it out.
OFFLINE PLAY: Offering a sophisticated AI with 4 levels of difficulty, offline play is a great place to hone your skills. Pause and resume games at your leisure.
SEASONAL ROTATION: Every season we'll say goodbye to certain Heroes, Items, and Alliances to make room for new additions that will shape the ever-evolving world of Underlords.
Dota Underlords

Screenshots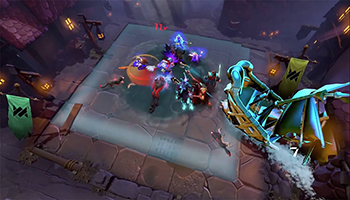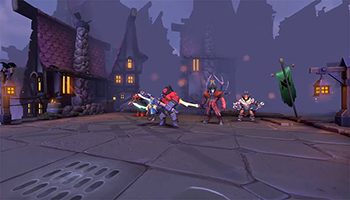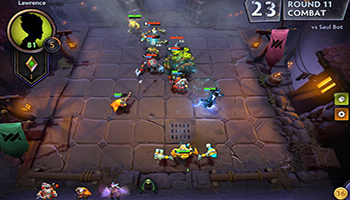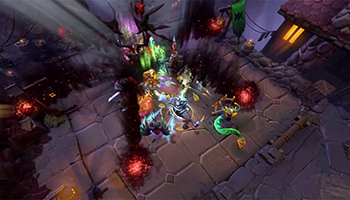 Dota Underlords

Videos