Dreadnought is a free-to-play class-based PVP space third-person vehicular combat shooter for PC and PS4 by developers Six Foot and YAGER and publisher Grey Box. Dreadnought puts you in command of massive capital ships for tactical warfare throughout the Solar System and across the skies of different planets. As a mercenary captain, your motivations are simple: to reap the rewards of battle and build your reputation – and to be fearless doing it. Dreadnought offers competitive gaming and shiploads of customization options. Dreadnought was first released in Open Beta on PC in August 2017 via Grey Box's own web platform before getting a full Steam release on October 14, 2018.
Game Features
Customize every ship detail – Design ships that reflect your playstyle. Customize every aspect of your vessels, from weapons and modules to coatings and decals.
Master a diversity of ship classes – Unlock over 50 ships across five different classes. Find your role in a ship that offers heavy, assault, sniper, support or scouting capabilities – or master them all.
Fight as a team – Claim victory by working together, utilizing your team's strengths and exploiting enemy weaknesses. In Dreadnought, success in battle comes to those who fight as one.
Earn fame and fortune – Take on opponents in tactical, competitive multiplayer matches. Fight to grow your reputation, earn new ships and unlock advanced options to make your vessel your own.
Dreadnought

Screenshots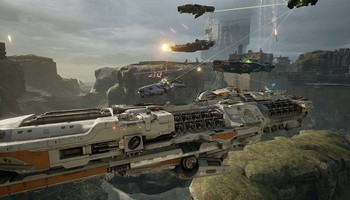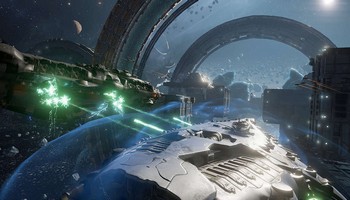 Dreadnought

Videos