Drift City is a MMO racing video game of arcade style and sponsored by several major automotive companies such as Chrysler, Dodge, Jeep and U1 Technology. Physics in the game have been altered, making the game feel much faster and less prone to hazards than a racing game focused on realism. Players can smash through objects such as trees, fire hydrants, and street lights without breaking their cars. Since much of the game is within the streets of Drift City, traffic is always present. Thus, collisions with other cars have also been altered where the damaged vehicle will often go flying rather than stopping the player's car dead in its tracks.
Game Features
RPG / Missions / Leveling: Drift City is unlike any driving game you'll ever play. Part role-playing game, and part racing game, Drift City will keep your pedal to the metal in your quest to become the ultimate driver!
– Open-Ended: In Drift City, there is no set path to follow; you can choose to follow the main story, complete side missions, race in the Battle Zone, or just drive around and explore Mittron Island.
– Combo System: Perform Combo Skills to fill your Booster Gauge and unleash a burst of speed!
– Interface / Tuning: Drift City offers a sleek, immersive interface for navigation and tuning. Need to buy some new parts for your car?
Drive to the Parts Shop and easily drag the parts over!
– Versus: Head to the Battle Zone for some free for all action, or race as a Crew and get the
highest Crew score!
– Crews: Join up with friends, create a Crew, and burn up the asphalt together!
Game Plot
In the near future, the world's industrial infrastructure has been severely hampered by global shortages of oil. With the slowing pace of business and progress, all eyes are on a remote island, where an amazing new natural resource has been discovered: Mittron.
On Mittron Island, the usage of petroleum products is defunct; refined Mittron now powers all modes of transportation. The performance of automobiles in particular, has shown the potential of the new fuel. Cars fueled by Mittron can run faster, longer, and cleaner. And with the lower mining and refining costs required by Mittron, world leaders are watching the island with excitement, hoping to import the new resource and learn techniques for discovery and refining.
The OMD government, the managing body of Mittron Island, is also eager to form agreements with the rest of the world for sharing Mittron technology. However, a terrible threat to the world's progress has surfaced. Mysterious cars called HUVs terrorize the streets of Mittron Island, disrupting the normal ebb and flow of society. The sheer volume of HUV-related incidents occupies so much of the OMD government's resources that professional drivers have been imported to Mittron Island to help cope with the increased workload. As a new OMD Driver, you will carry out missions that the OMD government assigns to you at the different Stations you work out of. Whether you're chasing down HUVs, delivering doughnuts or smoking other drivers in the Battle Zone, your skills as a driver will determine your success on Mittron Island.
Drift City

Screenshots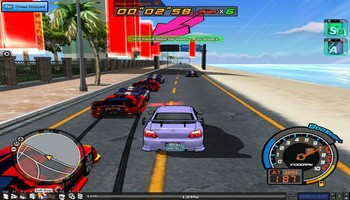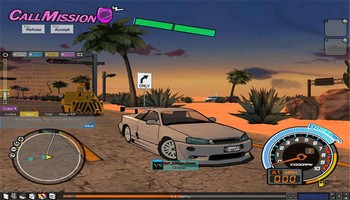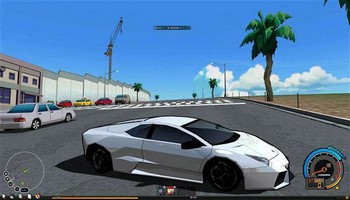 Drift City

Videos
trailer
gameplay
gameplay 2
gameplay 3