Dropzone is a free-to-play sci-fi themed MOBA game available for windows OS. Dropzone features all traditional 1vs1, 2vs2, 3vs3, CO-OP, PvE MOBA game modes, deep customization with hundreds of Gear options granting active and passive abilities, and offers more explosive and shorter 15 Minute Matches. You will command a squad of up to 3 highly-specialized battle Rigs from across four classes, who will also get back up from pilots you recruit beforehand. Fight against your opponents and the alien Kavash over Cores to score points. Experience the rush of beating the buzzer and score the winning point in the last second. The game also features a replay system, while ranked matches and tournaments are to come.
Game Features
1vs1, 2vs2, 3vs3, CO-OP, PvE: Control 1, 2 or 3 units across a wide variety of modes including competitive 1v1, 2v2 and Team 3v3 battles, PvP and PvE, custom maps, single player gameplay against AI and a cooperative wave-based Infestation mode
Unique Pilot Abilities: Recruit Pilots from across the solar system, each with his own default Gear and unique abilities. Then build your squad of three Rigs from four classes: the hulking Tank, powerful Gunner, resourceful Mechanic, and unpredictable Summoner.
Deep Rig Customization: Choose from hundreds of Gear options granting active and passive abilities to outfit your Rigs. Match your squad to your play style and use it to execute effective combos that will send your enemy reeling.
Dynamic Replay Controls: Use the game's replay system and observer modes to watch live Dropzone matches, relive your greatest moments and study the moves of the top players to improve your skills.
Coming Soon: In-game tournaments, ranked leaderboard, new maps and the mysterious 5th Rig class, with all new abilities and Gear to bring even more options on the battlefield.
Dropzone

Screenshots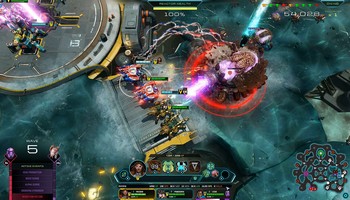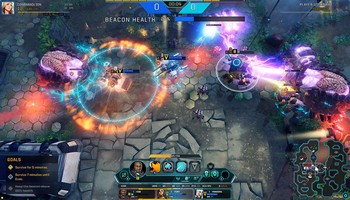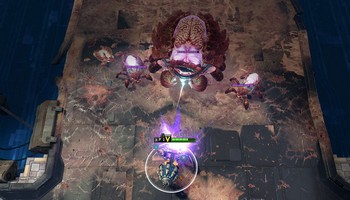 Dropzone

Videos