Dungeon Defenders II is an upcoming free-to-play Action Tower Defense game, based on the popular Dungeon Defenders. It features classic role playing elements like loot and leveling but the gameplay is challenging and rewarding. The game is advertized as a future free-to-play game with early access available as of 12/05/14 in pay-to-support model. Play by yourself or with up to three friends in 4-player online co-op. The Old Ones' armies have invaded and it's up to you and your friends to push them back. Level up a team of heroes and build the ultimate defense on your quest to save Etheria.
In Dungeon Defenders II, there are two main game-play stages. First you need to prepare for a big wave of different types of monsters. There is a countdown at this stage and you must quickly use strategic thinking and your moving across the map to lay down traps and all sorts of magic spells used as automatic defenses. In the second stage, you battle those waves of monsters in real time, with your character's build and weapons (and pet), while keeping an eye on your defense structures to prevent them from breaking down under the fierce and brutal might of these monsters as they will break anything that blocks their way to your nexus.
Game features:
Improved Action Tower Defense Gameplay: a seamless experience, giving players better control over their actions. The camera lets you quickly place defenses in the third person view, and you can move and build at the same time.
4-Player Online Co-Op: Defend by yourself or play online with up to three friends!
Special Stats & New Instanced Loot System: they've created an all-new loot system with weapons, armor and relics. Relics are powerful new artifacts that you can equip to augment your specific playstyle. Loot are either Defense or Hero focused to help you find the best items for your hero.
Elemental Combos: Now Defenses, Abilities, and Loot can combo together.
Environmental Traps: Unique traps are built into each environment to combo with your towers or assist in taking out The Old Ones' hordes.
Wave Director: An all-new AI system controls the difficulty and spawning of maps. Lanes now spawn with a Physical or Magical resist tendency and are slightly randomized each wave.
New Item Enhancement System: Make your armor and weapons more powerful by fusing them with each other!
A Whole New Enemy Lineup: New enemies add all new challenges to the game. Facing Javelin Throwers? Use Auras and Traps or upgrade your Towers early for that extra range. Witherbeasts? Take them out with your heroes before they burrow and weaken your defenses. Found a unique Special Enemy? We'll let you figure that one out yourself.
Dungeon Defenders II

Screenshots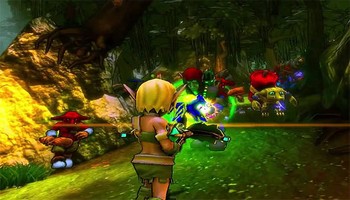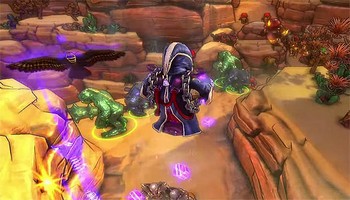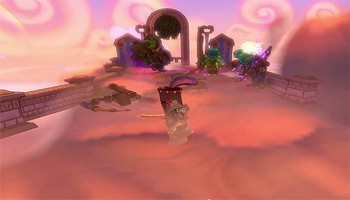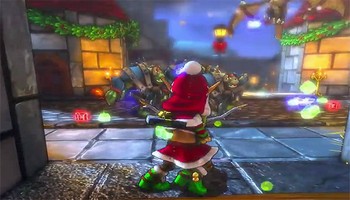 Dungeon Defenders II

Videos
trailer
trailer 2
trailer 3
gameplay 3