Dystopia is a cyberpunk game based on the Source engine that places the player into tense combat situations in a high-tech world spanned by computer networks. Playing as either Punk mercenaries, or Corporate security forces, the player will fight through the physical world to gain access, via jack-in terminals, to cyberspace. Cyberspace is a three dimensional representation of the world's network. Inside cyberspace players will launch programs to hack into systems linked to the physical world while fighting off enemy hackers and defending critical systems. Gameplay progresses through inter-linked physical and cyberspace objectives, some are completed in either the physical world or cyberspace, others only by a well timed combination of the two.
Game features
Dual layer gameplay; interlinked realworld and cyberspace
A highly detailed futuristic "realworld" environment
A 3D "cyberspace" computer network environment
Unique player configuration system
12 maps with 3 to 5 unique objectives per map
12 high powered primary weapons
14 selectable implants to customize your loadout
Completely free to play!
Free-to-Play Model
Dystopia is a completely free mod game that only requires a valid copy of Half-Life 2 to be played.
Dystopia

Screenshots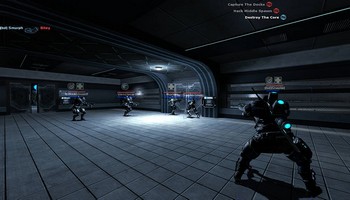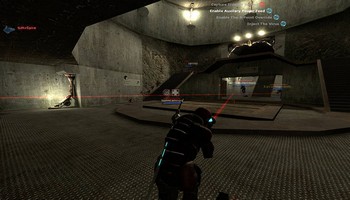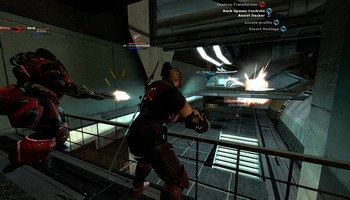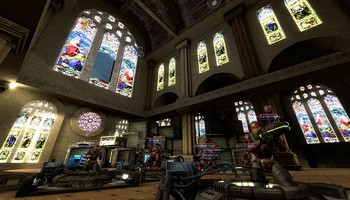 Dystopia

Videos