eFootball is a free-to-play* football / soccer simulation and eSports game by Konami for PC (Windows), Consoles (PS4, PS5, Xbox One, Xbox X/S) and Mobile devices (Android/iOS). It is the successor to the popular, decades old Pro Evolution Soccer series, which is thereby rebranded as eFootball from the cancelled PES 2022 edition onward, and vows to provide a "brand-new soccer experience". The game will have cross-play (cross-platform) support across all operating systems and DRMs (PlayStation®5, PlayStation®4, Xbox Series X, Xbox Series S, Xbox One, Windows 10 (PC), Steam (PC), iOS, Android).
Game Features
▶ Free to Play: All soccer fans can enjoy the ultimate head-to-head action with eFootball™ becoming fully Free to Play on all devices.
▶ Cross-Platform: eFootball will also become completely cross-platform or cross-play, allowing everyone to join no matter the device.
▶ Next Gen Graphics: Optimized for PlayStation®5 and Xbox Series X|S on top of PlayStation®5, PlayStation®4, Xbox Series X, Xbox Series S, Xbox One, Windows 10 (PC), Steam (PC), iOS, Android.
Game Modes
▶ Local Matches: play local single or multiplayer custom matches using renowned clubs.
▶ Online Leagues: play online leagues in ranked and unranked modes.
▶ Team Building: card based player recruitment and team building with or without microtransactions (in-game rewards, Gacha and direct purchases).
▶ eSports Tournaments: play regular online amateur or pro tournaments.
Free-to-Play Model
*eFootball is generally regarded as F2P-friendly in that all the main gameplay components/modes such as offline play and online leagues (ranked and unranked) are available for free. There are various types of in-game coins/currencies which many players find confusing and excessive at first. One such currency is available through purchase only and allows you to get special player packs. However, the other 2 currencies/coins are earned as in-game rewards through various challenges and are enough for players to recruit/buy great players and build a descent team in a relatively short period of time. Some of the PVP modes such as the ranked mode you play using your own custom team may be prone to Pay to Win in the short-medium term, but given that matchmaking is rank-based and winning is very much based on skill, P2W is actually far from absolute even in that time frame.
eFootball

Screenshots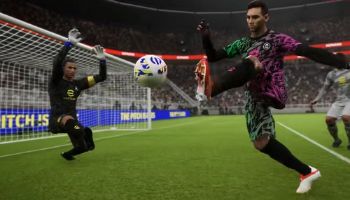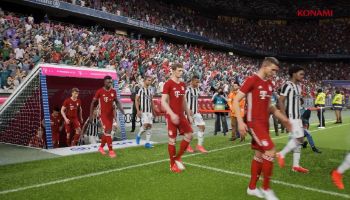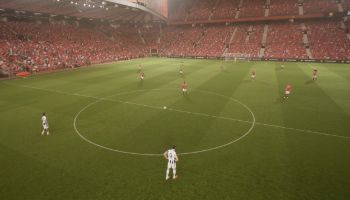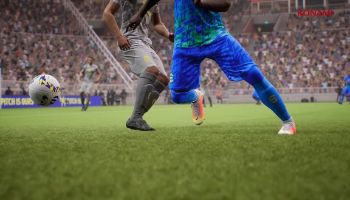 eFootball

Videos
trailer
trailer 2
trailer 3