Epic Arena is a free-to-play turn-based strategy game. It's a tactical combat game for thinkers where two players engage in epic back-and-forth matches. Epic Arena is easy to learn but hard to master and supports all levels of gameplay. Train your tactical muscles and gain useful insights into winning strategies in single-player missions. Fine-tune your strategies by challenging your friends in the game's duel mode. Climb up the ladders via playing ranked Blitz mode matches. Play from everywhere, anytime on any device – at work, at school, on the subway! Epic Arena is available on all major platforms and provides a true cross-platform experience.
Game Features
3 unique teams: Chaos, Order, and Pirates, all featuring unique units, spells, and team strategies
2 game modes: Blitz mode (time-limited synchronous play) and Duel mode (asynchronous turn-by-turn play)
1v1 multiplayer: play against your friends, foes, colleagues, and top players from all around the world
power cards: effectively use situational Power Cards to turn the tide of the battle
Free-to-Play Model
Epic Arena is free-to-play. Unlock or purchase additional teams to master your strategies. Acquire Power Cards and use the cards' special tactics against your opponents.
Epic Arena

Screenshots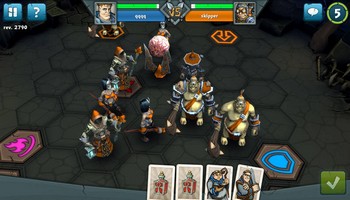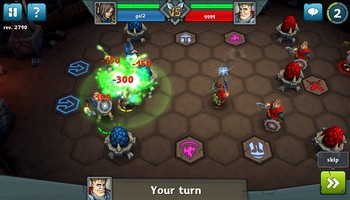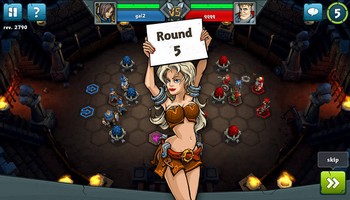 Epic Arena

Videos