Eroica is a *free to play anime JRPG (Japanese role-playing game) for Mobile (Android/iOS), developed by Funter Studio and published by FourThirtyThree Inc. The game is played through a succession of turn-based battles and anime cutscenes, featuring over 40 unique characters, a good story unfolding as the player boards the train to Isekai (a different world), various field adventure puzzles, episode content that unravels deeper stories, unique content that emphasizes strategy battles, hero quests, and a number of famous Japanese voice actors breathe new life into the game characters.
Game Features
▶ Captivating Adventure: Breathtaking SF + Fantasy story through large-scale playfield. A remarkable adventure play by train that stimulates your curiosity with striking stories
▶ Japanese Anime Style Graphics: Beautiful 2D animated skill cut-scenes fulfilling JRPG nostalgia. Immersive 3D cinematic visuals and gameplay
▶ Fascinating Characters: Over 40 irresistible characters each with unique background stories and personalities. Charming anime illustrations embellished with incredible character voices
▶ Gather your Dream Crew: Collect and build your own best team to increase the team's chemistry and win against challenges. From Arkham to Goldentor crew members, collect your finest players throughout the journey
▶ Strategic Combat based on Skills: Experience exhilarating fun through strategic RPG featuring Turn-based Combat System. Battle using diverse strategies based on hero's skills and by collecting & combining heroes
Free-To-Play Model
*Eroica is an F2P Gacha game with micro-transactions offered in the form of randomized item packs, and axed around character/protagonist diversification and collection. Gameplay and story content is fully free, but acquiring extra characters is limited for F2P players who stick to in-game rewards only. Therefore, it isn't a pay-to-win (P2W) game, and is quite F2P-friendly.
Eroica

Screenshots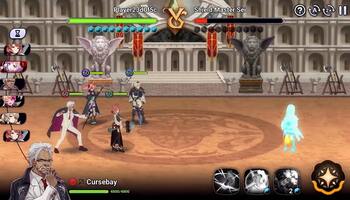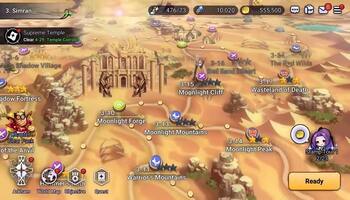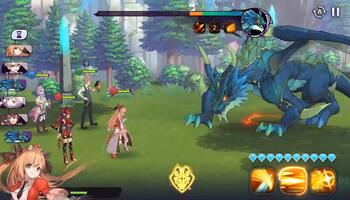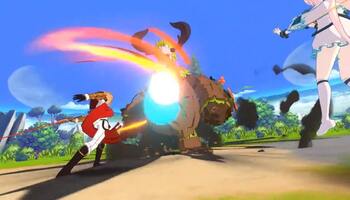 Eroica

Videos