Warhammer 40,000: Eternal Crusade was a free-to-play 3rd-person Massive sci-fi Combat RPG (MMORPG + MMOTPS) set in the distant future. Players select one of the factions of the 41st millennium and fight other players for the control of an open and persistent world. As they hack their way through content, players claim territory in massive battles and earn the right to customize and improve their characters in a deep progression system drawn from Warhammer 40,000's lore. The game will not initially be a full free-to-play game but a limited one allowing you to fight with one class and with limited progression paths.
Game Features
Massive Faction War : Plan your strategy from orbit, then face death side-by-side with them as you defend strongholds or delve into the Underworld to combat hordes of ravening Tyranids.
Tactical Team-based : Victory is not a thing for a single warrior to claim, but the result of the fury of armies. Dive into the shifting frontlines and crush your foes by cutting off supply lines, sieging walled fortresses and striking deep into the heart of enemy territory.
Customize your gameplay : Go toe-to-toe in melee, snipe your enemies from afar or fire into the fray from one of the seats of a gun-loaded Predator tank. Combat in Eternal Crusade ranges from a personal clashing of swords to truly epic warfare involving hundreds of other players.
Customize your warrior : Choose your allegiances and background, then earn hundreds of weapons and accessories drawn from 26 years of 40k lore to craft your perfect warrior.
Free-to-play Features : Free-to-Waaagh mode WHERE play Eternal Crusade as an Ork Character. In contrast to the premium Ork progression, some options will be locked off, but you'll be able to go anywhere and fight for the Waaagh. If you like it, but don't want to pay the full price, you can unlock some of the missing options with micro-transactions.
Gameplay
Eternal Crusade's combat is fully action-based – you shoot or swing with a button but whether you pull off a headshot or block that incoming chainsword is entirely based on your skill. In addition, gamepads are fully supported.
Both ranged and melee weapons have equal emphasis — as in the iconic battles of Warhammer 40,000. Combat begins at a distance with guns and heavy vehicle-mounted weaponry before progressing to bloody blade-on-blade action with brutal executions.
Eternal Crusade (Warhammer)

Screenshots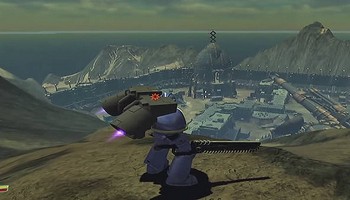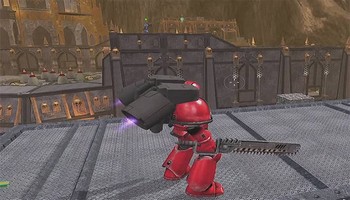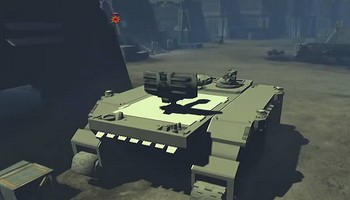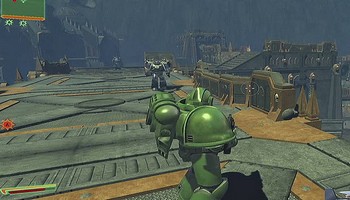 Eternal Crusade (Warhammer)

Videos
trailer
trailer 2
gameplay
gameplay 2